Annual Water Quality Consumer Confidence Report Available Now
May 24, 2016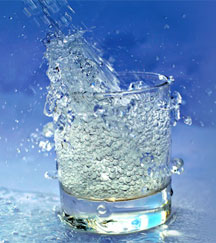 Brookhaven Lab's drinking water and its supply system, which are overseen by the Energy & Utilities Division, were in full compliance with all applicable county, state, and federal regulations for drinking water quality, monitoring, operations, and reporting in 2015.
In accordance with the federal Safe Drinking Water Act, all public water suppliers—including Brookhaven Lab—are required to produce a report each year to provide an overview of water quality for the past calendar year. This report includes information about the Lab's source of drinking water, analytical tests that were conducted, the results of those tests, and how those results compared with New York State drinking water standards.
Read the full report for 2016 here.
2016-6388 | INT/EXT | Newsroom