Join scientists from Brookhaven National Laboratory and Stony Brook University for a deeply eye-opening exploration of Alzheimer's disease highlighted by a screening of Academy Award winning drama starring Julianne Moore as a linguistics professor wrestling with that malady.
Julianne Moore plays Alice Howland, a world renowned linguistics professor, a performance for which she won several awards, including the Academy Award for Best Actress, a BAFTA Award for Best Actress in a Leading Role, and a Golden Globe for Best Actress. Alice is happily married to her husband John (Alec Baldwin) with three grown children (Kristen Stewart, Kate Bosworth, and Hunter Parrish). But she starts to forget words. When she receives a diagnosis of Early-Onset Alzheimer's Disease, Alice and her family find their bonds thoroughly tested. Her struggle to stay connected to who she once was is frightening, heartbreaking, and inspiring. Based on Lisa Genova's 2007 bestselling novel of the same name. (USA, 2014, 101 min., English, PG-13, DCP | Dir. Richard Glatzer/Wash Westmoreland)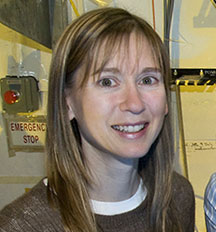 Lisa Miller
Lisa Miller's work elucidates the role of metal ions in protein misfolding and neurodegeneration in Alzheimer's disease and amyotrophic lateral sclerosis (Lou Gehrig's disease).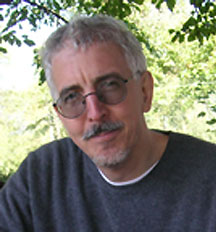 Steven O. Smith
Steven O. Smith's interests range from structure-function studies on membrane receptors to the structure and inhibition of amyloid fibrils associated with Alzheimer's and cerebral amyloid angiopathy.
---
About Science on Screen
Brookhaven National Laboratory has partnered up with the Huntington Cinema Arts Centre for its 2016 Science on Screen program.
Science on Screen gives experts in science, technology, and medical fields an opportunity to present classic, cult, or documentary movies that serve as a jumping off point to discuss their research, and is made possible by the Coolidge Corner Theatre Foundation with major support from the Alfred P. Sloan Foundation.
Science on Screen creatively pairs screenings of classic, cult, and documentary films with entertaining and compelling introductions and post-screening discussions by notable figures from the world of science, technology, and medicine, particularly showcasing leaders from our strong scientific community here on Long Island. Each film is used as a jumping off point for the speaker to engage our audience and reveal current scientific research or technological advances.