A Message from Abram Ledbetter
information

from the Users' Executive Committee
May 21, 2021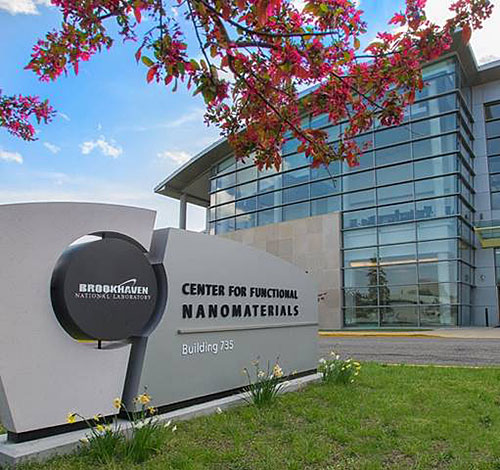 Dear CFN UEC:
I would like to inform you of an opportunity to highlight your research at the Center for Functional Nanomaterials (CFN). The journal Nanotechnology (NANO) is planning an Institutional Focus Collection on the U.S. Department of Energy's five Nanoscale Science Research Centers (NSRCs), including the CFN. This Focus Collection is a dedicated, purposeful issue that will serve to highlight and publicize the cutting-edge science being performed by scientific staff and users at the various DOE NSRCs across the United States. Both original research articles and (mini) review articles in a specific field are invited. Focus Collection papers are published incrementally, meaning that each paper accepted for publication is published when it is ready, with a tag to indicate it belongs to the collection. All papers are collected on a webpage dedicated to the Focus Collection on the NSRCs.
This Focus Collection provides a great platform for our staff and users to highlight their exciting research at the CFN. The planned deadline for submission is Dec. 31, 2021, so there is ample time for manuscript preparation. Submitted manuscripts will be peer-reviewed under standard practice and quality standards of NANO and must meet these standards to be accepted. Original research articles are generally between 8 to 15 pages, or around 8,500 words, allowing 300 words per figure, but this requirement is not strict. If you have any questions, please do not hesitate to contact the CFN Guest Editor, Deyu Lu.
—Abram Ledbetter
CFN UEC Chair
2021-18903 | INT/EXT | Newsroom
Subscribe to iCFN
Sign up to receive iCFN in your email inbox.