Safety Update
improvements

to CFN safety
May 21, 2021
COVID-19 Update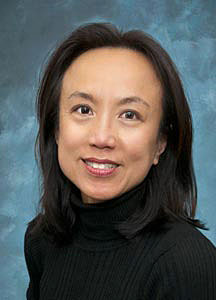 Wai-Lin Ng
Nationwide, a decline in the daily number of new virus cases has been recorded. The trend continues to improve for our region in New York and on Long Island, with cases slightly below the national average, as vaccinations increase. Across Long Island, almost 45% of the population has been fully vaccinated as of mid-May, and more than half of Suffolk County residents have received at least one dose of the vaccine.
We are encouraging more people to get vaccinated to better protect ourselves and others from contracting COVID-19. Vaccines are distributed free of charge. Tools for finding a vaccine provider in New York/Long Island are readily available through state and local government websites and across major participating pharmacies:
On May 13, the Centers for Disease Control and Prevention (CDC) updated its guidance on recommended practices and protocols for vaccinated individuals. In accordance with the CDC recommendations, the U.S. Department of Energy (DOE) has announced that fully vaccinated Federal employees, contractors, and visitors entering or working at a DOE site or facility no longer will be required to wear face coverings. New York State adopted the CDC recommendations on May 19.
Brookhaven intends to follow the CDC and DOE guidance and will implement an updated face covering policy for the Brookhaven Lab site effective on June 7. Until then, we must continue to wear face coverings in all public spaces. When outdoors, we must wear face coverings if social distancing cannot be maintained.
As of June 7, all fully vaccinated Lab employees, contractors, and guests/users no longer will be required to wear face coverings in buildings or on grounds on the Lab site. People are considered fully vaccinated for COVID-19 two weeks after they have received the second dose in a two-dose series (e.g., Pfizer or Moderna) or two weeks after they have received a single-dose vaccine (e.g., Johnson & Johnson). Anyone who is not fully vaccinated should continue to wear a face covering at all times while working on site, unless they are sitting or working in an area separated by floor-to-ceiling walls with the door closed, are outside and able to follow social distancing guidelines, or during intermittent eating and drinking. Fully vaccinated individuals will still have the option of wearing a face covering if they choose to do so.
Approximately 35% of staff (~950 employees) are working on site each day. As regional conditions improve, Brookhaven is planning for a gradual increase in on-site staff around mid-July. Local trends of new virus cases continue to be monitored.
Safety Awareness Upon Returning to the CFN
For more than a year now, we have readjusted our lives around telework, with a large fraction of our time spent working remotely and away from the physical, experimental work in labs. Some users have not been at the CFN at all during this period, while others have had limited access.
Upon returning to the CFN, staff and users should be aware of the significant changes that have occurred in the past year. New tools have been installed, and a few are being replaced. CFN staff are very excited about offering these new capabilities to users and will ensure that you have the necessary training to use them properly and safely. Users should know that the configuration of some our lab spaces has changed to accommodate these new tools, so please be aware of the potential hazards in your work area. When you arrive and before you start your work in any lab, do the following:
Scan the work area for hazard signs and postings

What are the hazards that might impact me?
Can I do my work safely in the work area?

Review your experiment and the Safety Approval Form

Do I need a fume hood to do my work? Is there sufficient space?
What are the PPE requirements for the lab and my work?

Refamiliarize yourself with the procedures for which you were trained

What are the safety requirements for storing, handling, and labeling nanomaterials?
What are the requirements for handling hazardous waste?
Please ask your host or point of contact about any changes in your immediate work area and for safety considerations. For general safety questions, you may also contact me.
—Wai-Lin Ng
ES&H Manager
2021-18908 | INT/EXT | Newsroom
Subscribe to iCFN
Sign up to receive iCFN in your email inbox.