Updates for the User Community
inside the CFN User Office
April 10, 2013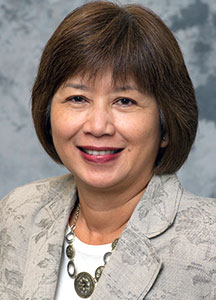 Grace Webster
Congratulations on surviving the Long Island winter, and on the many great experimental achievements of the past several months! I want to welcome those of you that are new to the CFN and thank our entire community for continuing to improve our activities in the laboratory and beyond. Things are always changing here at CFN, and this is my chance to keep you all informed and up-to-date.
I would first like to ask that all members of the user community tell us about your awards, fellowships, inductions, and publications—for example the recent induction of Eric Stach, our Electron Microscopy Group Leader, as a Fellow of the Microscopy Society of America. We want to promote you and your research, which ultimately benefits you and the CFN, and it helps raise the caliber of everyone's work.
Upcoming Deadlines
For New User Program Proposals: May 31, 2013
For Additional Facility Time Requests for Existing Proposals: July 15, 2013
Upcoming Events
Reminders
After-hours access at CFN is granted on a cycle-by-cycle basis. Please call or email your point of contact at CFN before the end of each cycle if you wish to continue that extended access.
As part of its annual reporting requirement to the Department of Energy, CFN is required to provide feedback from users to the Office of Basic Energy Sciences (BES). Users are asked to complete a user satisfaction survey before Sept. 30, 2013. Copies of the results of the survey will be distributed to appropriate CFN staff members to make them aware of both concerns and compliments.
Publications resulting from work done at CFN must be sent to the CFN User Administration Office at cfnuser@bnl.gov. The following acknowledgment must be used when referencing work performed at the CFN: "Research carried out (in whole or in part) at the Center for Functional Nanomaterials, Brookhaven National Laboratory, which is supported by the U.S. Department of Energy, Office of Basic Energy Sciences, under Contract No. DE-AC02-98CH10886."
CFN Changes
CFN will be installing a new ID card reader system over the coming months that will enhance both security and efficiency for staff and users as they move between labs. The installation of the new radio-frequency system, which uses simple proximity rather than swipes, will slightly disrupt some operations, and we ask for your cooperation and patience. Find out more in the News and Notes section of this issue of iCFN.
U.S. Customs and Border Protection announced a new process that will automate the Form I-94 Arrival/Departure Record to streamline admissions for individuals visiting the U.S. Get more details in News and Notes.
If you have any questions or concerns, please stop by my office, send an email, or give me a call. Have a great spring and summer!
— Grace Webster
User Administration and Outreach
2013-3873 | INT/EXT | Newsroom
Subscribe to iCFN
Sign up to receive iCFN in your email inbox.