News and Notes
insight into CFN
April 9, 2013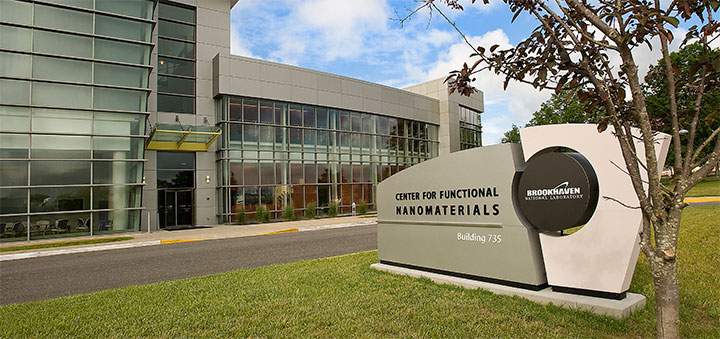 Upcoming Meetings, Workshops, and Events
CFN News Stories
Awards and Honors
Eric Stach was elected Fellow of the Microscopy Society of America for "the development and application of in situ techniques, in particular nanoindentation and environmental transmission electron microscopy, to solve materials problems in the fields of deformation, catalysis and growth of nanostructures."
New ID Card System
Over the next several months CFN will be installing a new ID card reader system.
As you are aware, the present card swipe devices at CFN do not always operate well—often requiring several swipes before engaging—which makes it cumbersome to move in-between labs. What you may not be aware of is that the proprietary software that operates the current system is no longer supported. This prompted us to identify a new system to manage access to our facility and our laboratories.
Beginning next month, CFN will be installing a new card reader system, referred to as CCURE. CCURE has already been successfully deployed at select sites across BNL, including the newly constructed NSLS II and ISB 1. CCURE operates by radio-frequency identification (RFID). The advantage is that there will be no more swiping a card to gain lab access. The card is a proximity sensor type that merely has to be brought in front of the detecting door switch. CFN, as a facility, will also benefit in other ways, with enhanced reporting capabilities that can record when, where, and who passes through a door.
The deployment of this system is non-trivial. We have already expended much effort in planning for a successful installation by working closely with BNL's Laboratory Protection Division, the Modernization Project Office, BNL Electrical Engineering specialists, and contractor software developers. Converting the old system to the new will involve a coordinated effort between specially trained and approved sub-contractors and lab personnel. During this transition there is likely to be some limited inconvenience as doors and card readers are re-engineered. Additionally, everyone (CFN Staff, Users, etc.) will have to obtain a new ID card from the Badging Office with an embedded RFID chip. All BNL employees are slated to have their badges replaced by the end of 2013. As for CFN, we will have to be done sooner.
The project will progress in two stages, with the outside perimeter door card readers scheduled to be replaced first, and that phase of the project should be completed by mid-May. The inside doors will progress immediately thereafter in a quadrant by quadrant basis.
We ask your patience and cooperation during this important transition process. Thank you.
New Process for Foreign Nationals Visiting U.S.
The U.S. Customs and Border Protection announced that it has submitted to the Federal Register a rule that will automate Form I-94 Arrival/Departure Record to streamline the admissions process for individuals lawfully visiting the United States. Form I-94 provides international visitors evidence they have been lawfully admitted to the U.S. which is necessary to verify alien registration, immigration status, and employment authorization. The automation means that affected visitors will no longer need to fill out a paper form when arriving to the U.S. by air or sea, improving procedures and costs. The new program will begin on April 30, and New York State will come on board beginning on May 7. More information can be found on the CBP website.
Safety Update
Reminder to users: During the summer or when the weather is warm, shorts and open-toe shoes/sandals are not allowed in CFN laboratories
Additional safety information can be found under the "Operations" tab on the CFN homepage. If you have any questions or suggestions, please contact either Bob Sabatini at 631-344-3509, sabatini@bnl.gov, or Lorraine Davis at 631-344-4156, ldavis@bnl.gov.
Comings and Goings
New Hires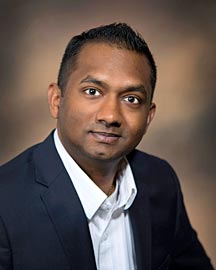 Krishen Appavoo, Postdoc Fellow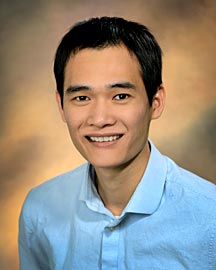 Son Hoang, Postdoc Fellow
New Alumni
Katherine Jungjohann, Center for Integrated Nanotechnologies, Sandia National Laboratories
Sunita Srivastava, Stony Brook University
2013-3874 | INT/EXT | Newsroom
Subscribe to iCFN
Sign up to receive iCFN in your email inbox.