Updates for the User Community
inside the CFN User Office
September 3, 2014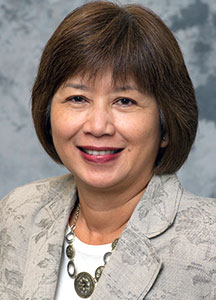 Grace Webster
The transition from NSLS to NSLS-II will be in full swing this next month, and the User Office will be on hand to help the CFN community navigate this exciting time. Please remember that you can reach out to us at any time with questions, concerns, or ideas on ways to improve the user experience.
Upcoming CFN Deadlines
Submission deadline for new proposals is September 30, 2014; deadline for requests for additional time is November 15, 2014.
Reminders
Reprints of publications resulting from work done at the CFN must be submitted to the CFN User Administration Office at cfnuser@bnl.gov, or to Brookhaven National Laboratory, Building 735, P.O. Box 5000, Upton, NY 11973. The CFN compiles a list of all of these publications, and makes it available in various publications and reports. The list includes published work only. Users may submit references into the online Publications Database.
Online Training: If you recently refreshed an online training required at the CFN, please contact the User Office so that your badge access can be updated.
After-Hours: After-hours privileges expired on September 1, 2014. If you need to continue your after-hours access to the CFN, please call or email your CFN Point of Contact so they can authorize your after-hours access for the September-December 2014 cycle.
Proposal Reviews and Allocations: Users can now see the proposal reviews and allocations by logging in to their CFN Online Proposal System account. Check the comments section to see if dates have been scheduled for your project.
Finally, I want to remind our entire scientific community to keep us informed of your awards, honors, and publications. Publicizing your discoveries and professional achievements helps us raise the profile of CFN, attract top scientists from around the world, and secure ongoing funding.
If you have any questions or concerns, please stop by my office, send an email, or give me a call. Have a wonderful fall!
— Grace Webster
User Administration and Outreach
2014-5164 | INT/EXT | Newsroom
Subscribe to iCFN
Sign up to receive iCFN in your email inbox.