Safety Updade
improving CFN safety
January 19, 2016
CFN Safety Report & Best Practices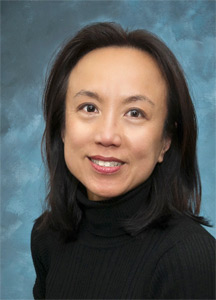 Wai-Lin Ng
In June of last year I joined the CFN as the new Environmental, Safety and Health (ES&H) Coordinator. I look forward to meeting you and providing support to ensure that we maintain a safe workplace and protect human health and the environment while conducting research at the CFN.
The Brookhaven Lab Safe Conduct of Research was recently published and describes the principles behind our strong safety culture. This pamphlet is available at the User Office, and I encourage you all to read it. You can also watch this video: https://www.bnl.gov/video/index.php?v=479.
We rely on each worker in research or operations to plan their work so that it can be done safely. We accomplish this by using the Safety Approval Form to identify the scope of work, the hazards of your experiment, and the methods by which we control the hazards and minimize the risk of injury. Remember, once we have defined these parameters, we must work within this scope. Any changes require that we go through this process again.
Safety News and Reminders
Prevention of Slips, Trips and Falls Training to be held on January 19, 2016. During this class each person will have the opportunity to get on the slip simulator to experience slipping without falling, and to develop the techniques to improve walking on slippery surfaces. Contact Donna Storan (storan@bnl.gov) to register.
Any electrical equipment that is purchased or brought to BNL must be UL Listed or certified by a Nationally Recognized Testing Lab (NRTL) to ensure that it complies with the product safety test standards. Otherwise, it needs to be inspected. For a list of NRTLs, visit https://www.osha.gov/dts/otpca/nrtl/.
Before you check out as a user, be sure that any chemicals assigned to you are transferred to a new owner, and chemical wastes are properly disposed of through Hazardous Waste Management. Samples that you generate may also be disposed of in this manner or returned to your home institution.
Take a few moments to wander over to the Personal Protective Equipment Showroom located in Building 30 (Brookhaven Center). It is open on Thursdays, 9:00 am to noon. Take advantage of trying out protective clothing, gloves, safety glasses, and tools before purchasing items that may be needed as part of your work.
Please feel free to stop by my office on the second floor with questions. I am always interested in your feedback on how we can improve safety in our laboratories.
— Wai-Lin Ng
ES&H Coordinator
2016-6174 | INT/EXT | Newsroom
Subscribe to iCFN
Sign up to receive iCFN in your email inbox.