News and Notes
insight into CFN
January 19, 2016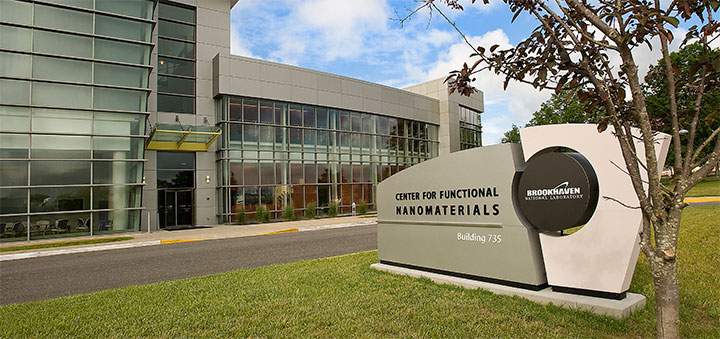 Upcoming Meetings, Workshops, and Events
NSLS-II & CFN Joint Users' Meeting: May 23-25, 2016. The theme will be "Illuminating the Future." The program includes invited talks, workshops, a poster session, and exhibits highlighting new technology and instrumentation - all offering opportunities to learn about the latest developments in synchrotron and nanoscience experimentation.
CFN News Stories
Awards and Honors
Battelle Inventor of the Year Award: Peter Sutter and Eli Sutter
Excellence in Doctoral Research (SBU Chemistry): Ye Tian
Brookhaven Spotlight Awards: Joann Tesoriero, Donna Storan, Al Langhorn, Gwen Wright, John Kestell, Pavel Majewski, Viet Hung Pham
Brookhaven Award: Grace Webster
Brookhaven Lab Service Awards: Percy Zahl, 10 Years; Matt Sfeir, 10 years; Eric Stach, 5 years; Deyu Lu, 5 years
Congratulations to the winners of the 2015 CFN Image Challenge! Winning images can be seen here (PDF).
Comings and Goings
New Hires
Zheng Zhang, Postdoctoral Fellow, Nanofabrication
Julien Lhermitte, Postdoctoral Fellow, Soft and Bio Nanomaterials
Cheng Tian, Postdoctoral Fellow, Soft and Bio Nanomaterials
Niladri Patra, Postdoctoral Fellow, Theory and Computation
Vitor Riseti Manfrinato, Postdoctoral Fellow, Electron Microscopy
Gregory Doerk, Staff Scientist, Materials Synthesis and Characterization
New Alumni
Peter Sutter
Eli Sutter
Bob Sabatini
Surita Bhatia
Kai He
Yuan Hung
2016-6171 | INT/EXT | Newsroom
Subscribe to iCFN
Sign up to receive iCFN in your email inbox.