Mini-Semester Program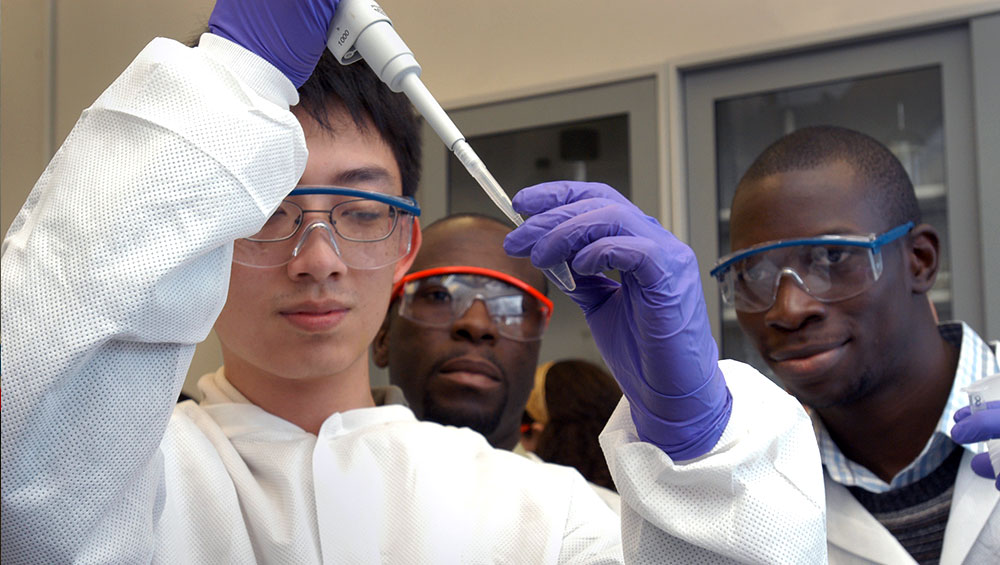 The Mini-Semester program provides undergraduate students interested in the science, technology, engineering, and mathematics fields the opportunity to interact with scientists and research in a real-world setting at Brookhaven National Laboratory.
For 2023 there will be two tracks to select from:
NSLSII - Life Science

The goal of this weeklong program is to introduce you to the research and applications at Brookhaven Lab User Facilities, the National Synchrotron Light Source II (NSLS-II), and the Center for Functional Materials. Through hands-on modules, lectures, and demonstrations, participants will learn about the techniques widely used at the facilities, methods of data collection, and analysis. Also, you will learn how to access these state-of-the-art user facilities at Brookhaven National Laboratory and become the next NSLS-II and/or CFN user.

Technical/Engineering

This hands-on workshop will teach the fundamentals of programming microcontrollers to automate the acquisition and analysis of experimental data from scientific instruments. Modern science is critically dependent on the precision and reliability of control systems built and maintained by engineers and technicians. Participants will write Python code to drive a variety of electronic sensors using real-time feedback algorithms with transfer functions modeled upon actual experiments at BNL. Additionally, students will operate software-based function generators, oscilloscopes, and spectrum analyzers to perform advanced signals analysis in mechanical and electrical engineering domains.
Program Benefits
The one week Mini-Semester Program over the winter break allows students to participate in Brookhaven Lab related research project that includes:
Team research project with results presented at the end of the program
Opportunity to interact with Brookhaven Lab scientists and staff
Attend lectures on current scientific research projects
Guided tour of Brookhaven Lab's scientific facilities to observe research projects in progress
Housing in a single occupancy dorm room and on-site transportation
Eligibility Criteria
Currently enrolled in a full-time college or university as a sophomore, junior, or senior.
At least 18 years of age
Minimum GPA of 3.0
Available for the entire program from 8:30 a.m. to 6:00 p.m.
U.S. citizen or lawful permanent resident (green card holder) of the U.S.
Active health insurance for the duration of the program
Application Requirements
Completed application by the student that is returned to faculty contact
One recommendation from a faculty member.
An essay NO MORE THAN 400 words that identifies three areas of research being conducted at Brookhaven Lab, the scientist performing that research and why interested in these areas