Kindergarten through 12th Grade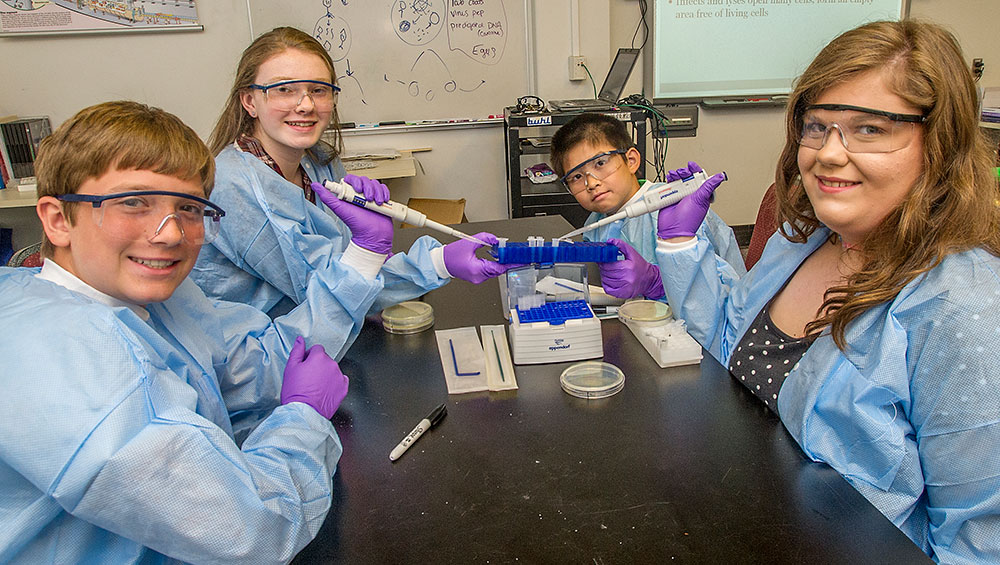 Brookhaven National Laboratory provides opportunities to drive excitement for K-12 students and educators in science, technology, engineering and mathematics (STEM) by exploring Brookhaven Lab's research initiatives.
Academic year programs include:
Summer enrichment programs are available for upper elementary through advanced students, from the weeklong Summer Science Explorations program to the summer-long High School Research Program.
Educators can hone their own science research skills by becoming a user of the Lab's scientific research facilities through the Student Partnerships for Advanced Research and Knowledge program (SPARK) or taking advantage of other professional development sessions offered annually.
Programs for Students
Contests
Field Trips
Workshops
Summer Programs
Programs for Teachers
Professional Development
Workshops
Open Space Stewardship Program

(OSSP)

Students in grades K through 12 participate in environmental research on community property owned by either a public or private agency.

SCI-ED Day

Spend the day at Brookhaven National Laboratory for a professional development opportunity where you can meet scientists, see facilities, and discover the latest and greatest scientific innovations. Learn how to engage students at every level by incorporating current research topics into your curriculum. Educators will choose one workshop for the day that suits their grade level and/or interest.

Student Partnerships for Advanced Research and Knowledge

(SPARK)

In 2017, students and teachers from several Long Island school districts conducted protein crystallography research at the National Synchrotron Light Source II through the SPARK program. Using the same tools as Nobel Prize winners who performed their award-winning work at Brookhaven, the student-teacher teams analyzed x-ray patterns to learn about the structures and functions of proteins.
Field Trips
Discovery Activities

Field trip program for students in grades 1-4 at the Science Learning Center

Exploration Labs

Hands-on laboratory-based experiences for students in grades 5-12
---