New York State Collegiate Science & Technology Entry Program Mini-Course
(CSTEP

)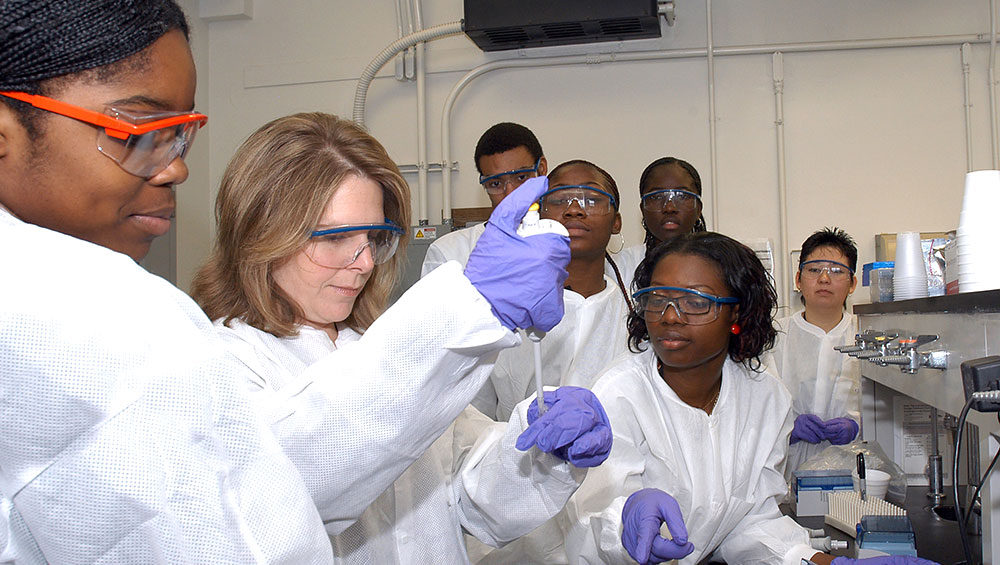 The New York State Collegiate Science & Technology Entry Program Mini-Course provides students access to Brookhaven National Laboratory to become part of a scientific research team. Many students return to Brookhaven Lab as part of the Community College Institute (CCI) or Science Undergraduate Laboratory Internship (SULI) programs.
Program Overview
One week program over winter break
Participate in classroom instruction and hands-on lab work, visits research facilities, and complete an internet assignment
Access to Brookhaven Lab scientific researchers and technical staff
Housing in a single occupancy dorm room and on-site transportation
Program Benefits
The objective of CSTEP at BNL is to introduce motivated participants to modern day science through science and technology exploration. The mini-course is conducted by BNL researchers and technicians, and offers CSTEP students an introduction to the different science topics at BNL.
Eligibility Criteria
Currently enrolled in the New York State CSTEP program as a sophomore, junior, or senior
Minimum GPA of 3.0
Available for the entire program from 8:30 a.m. to 6:00 p.m.
U.S. citizen or lawful permanent resident (green card holder) of the U.S.
Active health insurance for the duration of the program
Application Requirements
CSTEP coordinators at student's school can provide applications
Completed application including one faculty recommendation.
An essay NO MORE THAN 400 words that identifies three areas of research being conducted at Brookhaven Lab, the scientist performing that research and why interested in these areas