Community College Internship
(CCI

)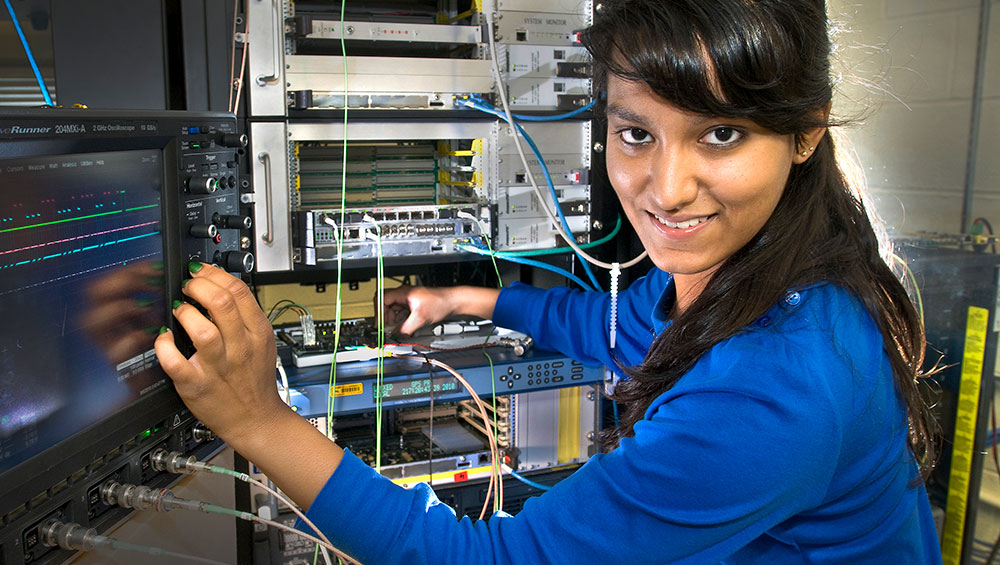 The emphasis of this program is to equip students with the necessary tools that assist in the choice of career options, whether it is entering the workforce as a technician, pursuing an undergraduate degree, or both. This program places students form community colleges in paid internships in Science, Engineering and Technology at BNL. Because of the comprehensive nature of this program, many of the participants have felt it has had an enormous influence on their careers. Students work with scientists or engineers on projects related to the laboratories' research programs. They also attend career planning and numerous training/informational sessions. The CCI program at BNL will include features which have been the mainstay of our undergraduate programs since 1952.
Students participate in a Technical Internship, which allows them to participate in one of BNL's ongoing scientific and technical projects.
Students will participate in cutting-edge research or technology development, directed by a staff member of the BNL scientific community.
The nature of the internship assignment will be determined after a review by BNL staff of the applicants' background and interests, relevant to the current scientific and technical activities at BNL.
Students will have the chance to present their scientific or technical results both verbally and in writing, and may appear as a contributor to a scientific journal article or BNL report.
Students will also participate in Educational Enhancement Activities, offering not only a specific scientific or technical experience, but an in-depth exposure to the scientific enterprise.
Students will spend approximately 20% of their time in specific group or individual activities designed to promote career development.
More information on the CCI program is available on the DOE Office of Science website.
Who Is This Program Intended For
Full-Time Community College Undergraduates interested in a science realted field of study
CCI Student Altramiese Tippie

October 22, 2019

Mountainview College student Altramiese Tippie conducted electrochemical and spectrophotometric studies of conjugated polymers during her time in the Community College Internship program which encourages community college students to enter technical careers through participation in a 10-week internship at Brookhaven Lab.
Mountainview College student Altramiese Tippie conducted electrochemical and spectrophotometric studies of polymers during her time at Brookhaven Lab through the Community College Internship program.
Program Benefits
As a major user facility, BNL attracts visiting scientists, university faculty, and students from all over the world. Like them, CCI students will be treated as full colleagues in their research groups, and full members of the BNL community - able, as time permits, to attend or take part in scientific seminars, visit major BNL research facilities, and interact casually with other undergraduates, graduate students, and technical staff, as well as their own research group.
Application Process
Apply for this program through the DOE Office of Science website.
All Applications to the CCI program must be completed online through the online application system.
The online application system will guide applicants through the application requirements.
Only complete applications submitted by the deadline will be considered for evaluation and placement.
Materials uploaded into the application system will provide the sole basis for evaluation.
The application system is not compatible with smartphones. Completion of applications and letters of recommendation requires use of a computer and web browser.