Contact:
Peter Genzer
, (631) 344-3174 | Written by Kay Cordtz
Susan Pepper Named Chair of Brookhaven Lab's Nonproliferation and National Security Department
November 10, 2015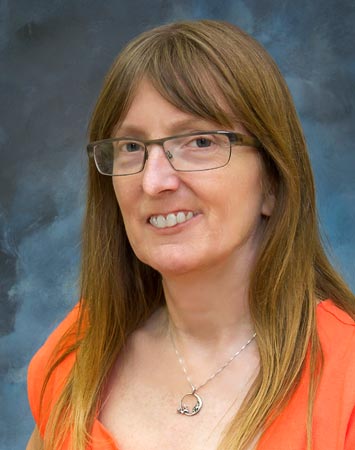 enlarge
Susan Pepper
Susan Pepper, a professional with extensive experience in nuclear nonproliferation science, programs, and policies, has been named Chair of the Nonproliferation & National Security Department (NNS) at the U.S. Department of Energy's (DOE) Brookhaven National Laboratory, effective October 1, 2015. Pepper had served as interim chair of NNS since January 2015. NNS carries out research and development of radiation detectors, provides technical support and training to international organizations and other countries, builds prototype systems, and provides expert radiological assistance to further U.S. government initiatives and policies in nuclear materials safeguards and security, arms control treaty verification, nonproliferation of weapons of mass destruction, material protection, control and accountability initiatives for nuclear materials in Russia and elsewhere, and related national security areas.
Pepper received her bachelor and master's degrees in civil engineering from the Massachusetts Institute of Technology, with an emphasis on structural and geotechnical engineering. A Brookhaven Lab employee since 1985, Pepper worked in the Department of Nuclear Energy's Structural Analysis Division for eight years before joining NNS, where she served as liaison officer at the U.S. Mission to UN System Organizations in Vienna.
After living in Vienna for four years, she returned to Brookhaven to head the International Safeguards Project Office (ISPO), a position she held for more than a decade. In this capacity, Pepper worked extensively with the International Atomic Energy Agency (IAEA) to provide its Department of Safeguards with the tools it needs to track nuclear material under the terms of the Nonproliferation Treaty. She is credited with creating an internship program in the IAEA Department of Safeguards to recruit students or recent graduates to work side by side with more senior staff.

Pepper continued to manage ISPO until being named deputy department chair in September 2010, and then interim chair in January 2015.
"Susan is the right person for the chair position," said Associate Laboratory Director for Environment, Biology, Nuclear Science & Nonproliferation Martin Schoonen. "She has an excellent reputation among her peers working on nonproliferation across DOE and other agencies, and a strong ability to organize the NNS into a cohesive team."
Pepper recently won the Edway R. Johnson Meritorious Service Award, given by the Institute of Nuclear Materials Management (INMM) "for her accomplishments as a professional in the field of international safeguards and her many enthusiastic contributions to the institute." The INMM is the premier nonprofit technical organization devoted to ensuring the safe, secure and peaceful stewardship of nuclear materials for the benefit of mankind.
Brookhaven National Laboratory is supported by the Office of Science of the U.S. Department of Energy. The Office of Science is the single largest supporter of basic research in the physical sciences in the United States, and is working to address some of the most pressing challenges of our time. For more information, please visit science.energy.gov.
2015-11789 | INT/EXT | Newsroom