Roy Garbarino Named Director of Internal Audit at Brookhaven Lab
July 22, 2016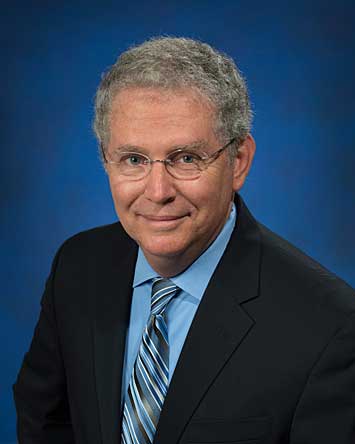 enlarge
Roy Garbarino
UPTON, NY—Roy Garbarino has been named Director of Internal Audit for the U.S. Department of Energy's (DOE) Brookhaven National Laboratory, effective July 18.
In his new role, Garbarino is responsible for administering the Lab's Internal Audit strategy, providing independent, objective assurance and consulting services designed to add value and improve the Lab's operations. Garbarino oversees Brookhaven Lab's Internal Audit program and staff, providing expert information and guidance to assure effective systems, processes, and controls are deployed at a reasonable cost in a manner that minimizes risk to the Laboratory.
Garbarino's office serves as an independent resource for conducting internal audits and studies, coordinating outside audit activities, and providing expert information and guidance on internal controls and prudent business practices. All audits are conducted within the framework of the international standards set by the Institute of Internal Auditors.
"I am very excited to be joining Brookhaven National Laboratory and the fine staff who work there," said Garbarino. "I look forward to becoming a contributing member of the Brookhaven Lab team and helping the Lab achieve its objectives."
Garbarino comes to Brookhaven from Teachers Federal Credit Union, where he was director of Internal Audit for the past seven years. He brings to Brookhaven Lab 35 years of experience in finance and internal auditing at large and complex organizations including Citigroup (2000-2006) and CA Technologies (2006-2009).
A certified public accountant and certified internal auditor, Garbarino earned his bachelor's degree in Accounting from the University of Colorado School of Business, and completed a three-year program on executive leadership in the financial services industry at the Stonier Graduate School of Banking. He is a past president of the Long Island Chapter of the Institute of Internal Auditors (IIA) and currently serves on the IIA Board of Governors. He is also is a member of the American Institute of Certified Public Accountants and has earned a Certification in Risk Management Assurance.
Brookhaven National Laboratory is supported by the Office of Science of the U.S. Department of Energy. The Office of Science is the single largest supporter of basic research in the physical sciences in the United States, and is working to address some of the most pressing challenges of our time. For more information, please visit science.energy.gov.
2016-11856 | INT/EXT | Newsroom