Steven Coleman Named Associate Laboratory Director for Environment, Safety, & Health at Brookhaven Lab
December 10, 2018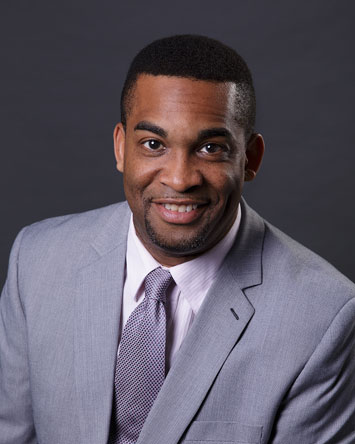 enlarge
Steven Coleman
UPTON, NY – Steven Coleman, a nationally recognized leader and educator with 33 years of diversified experience in environment, safety and health (ES&H) management and operations, has been named Associate Laboratory Director (ALD) for ES&H at the U.S. Department of Energy's (DOE) Brookhaven National Laboratory, effective Dec. 10. Coleman succeeds Gail Mattson, who has accepted another position at the Laboratory after serving as ALD since 2014.
Overseeing 90 employees and an annual budget of $40 million, Coleman will be responsible for environmental protection and occupational safety and health at the Laboratory's 5,300-acre site, ensuring compliance with federal, state, and local regulations that protect the Laboratory's 2,500 employees, the public, and the environment. Coleman will oversee work in the Environmental Protection Division, the Radiological Control Division, and the Safety & Health Services Division, along with the Lab's environmental cleanup and stewardship program.
"I am excited and honored to lead the Environment, Safety and Health Directorate," said Coleman. "Working together, we will drive positive change in the Lab's culture, and partner with line organizations, staff across the Laboratory, and stakeholders to ensure Brookhaven's groundbreaking science is carried out in a safe and environmentally responsible manner."
Coleman has worked at Brookhaven for 27 years in positions of increasing responsibility. From 2015-present, he was Deputy ALD for ES&H, ensuring operational requirements, processes, and support activities met management expectations for conducting work, enhancing safety culture, and achieving the Lab's mission. From March 2018-present, Coleman also served as manager of the Safety and Health Services Division, where he provided leadership in the development, maintenance, and performance of worker safety and health and facility safety management systems and their associated services, functions, and processes. During his time at Brookhaven, Coleman has also been manager of the Radiological Control Division, manager of the Integrated Safety Management Program, waste operations manager, Facilities Operations & Support Project Engineer, and High Flux Beam Reactor operator.
"It is critical to our research mission that we provide outstanding ES&H programs for our staff, collaborators and guests, and Steven is highly regarded across the DOE complex for his breadth and depth of knowledge in ES&H, Integrated Safety Management, radiological protection, and nuclear operations," said Lab Director Doon Gibbs. "His demonstrated leadership abilities and outstanding communication skills, coupled with his willingness to embrace new challenges, will serve Steven well in this new position.
"Steven will be instrumental to assuring excellence in Laboratory operations at Brookhaven," added Deputy Director for Operations Jack Anderson.
Coleman served in the U.S. Navy from 1984 to 1990, and during the last four years of his service was a nuclear reactor operator aboard the submarine USS Atlanta. He joined Brookhaven Lab in 1991 as a nuclear reactor operator trainee, and, in 1995, he earned a B.S. in engineering science from the State University of New York Regents College. He subsequently earned an M.S. in energy management from the New York Institute of Technology in 1998, another M.S. in project management from George Washington University in 2004, and a Ph.D. in organizational leadership from the University of Phoenix in 2011.
Coleman has won multiple awards and honors, including the Brookhaven Award and the U.S. Navy Achievement Medal. He is a certified safety professional, a certified energy manager, a certified hazardous materials manager, and a certified project management professional. Coleman is a member of the American Nuclear Society, the Institute of Hazardous Materials Managers, the American Society of Safety Engineers, and the Project Management Institute.
Brookhaven National Laboratory is supported by the Office of Science of the U.S. Department of Energy. The Office of Science is the single largest supporter of basic research in the physical sciences in the United States, and is working to address some of the most pressing challenges of our time. For more information, please visit science.energy.gov.
Follow @BrookhavenLab on Twitter or find us on Facebook.
2018-13283 | INT/EXT | Newsroom