Contact:
Peter Genzer
, (631) 344-3174 | Written by Joe Gettler
Ivar Strand to Manage Research Partnerships at Brookhaven Lab
June 17, 2020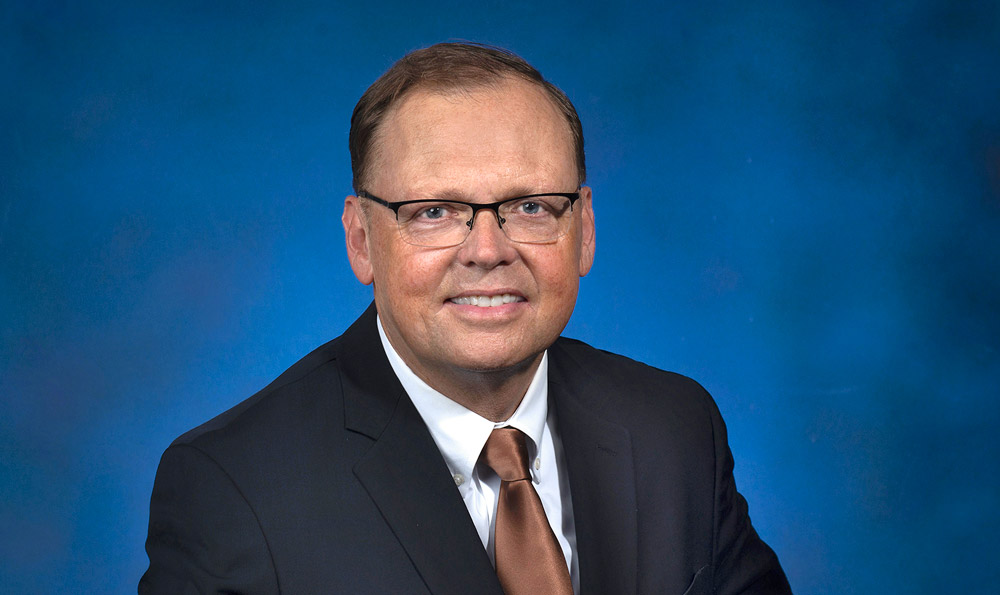 enlarge
Ivar Strand, manager for research partnerships
Ivar Strand has been hired as manager for research partnerships at the U.S. Department of Energy's (DOE) Brookhaven National Laboratory, effective May 26.
Strand joins Brookhaven Lab's Strategic Partnerships Programs Office from Long Island University, where he was executive director of sponsored projects.
"Brookhaven Lab has unique expertise and capabilities to help partners accelerate innovation and achieve their research goals. Ivar Strand is taking on a pivotal role to develop contractual arrangements with potential partners and assist with growing and diversifying the Lab's funding sources," said Martin Schoonen, who leads Brookhaven's Strategic Partnership Programs Office and is associate laboratory director for environment, biology, nonproliferation and national security.
In his new role, Strand will foster research partnerships between Brookhaven Lab and other institutions. He will streamline processes, making it easier to collaborate with Brookhaven. He will also identify new funding opportunities and advise Lab leaders and scientists on funding mechanisms. In addition, he will help raise awareness of the capabilities Brookhaven can provide researchers, entrepreneurs, investors, and others.
Before Brookhaven and his time at Long Island University, Strand built and led research administration programs at Stony Brook University, Rensselaer Polytechnic Institute, Northwell Health, and system-wide for the State University of New York. No stranger to Brookhaven Lab, Strand previously had a visiting appointment while helping develop ways for the Laboratory and educational institutions to increase collaborations.
"Between the people and the facilities, Brookhaven Lab has so much to offer," Strand said. "I'm seeing great communities at the Laboratory and across the DOE national labs. Being a big believer in collaboration and teamwork, I look forward to leveraging everyone's experiences and thinking outside the box too."
Strand lives in South Setauket. He earned a master's of business administration with a focus on international banking and finance at Dowling College. He earned bachelor's degrees from the University of Miami, majoring in finance and communications, and minoring in English.
Brookhaven National Laboratory is supported by the U.S. Department of Energy's Office of Science. The Office of Science is the single largest supporter of basic research in the physical sciences in the United States and is working to address some of the most pressing challenges of our time. For more information, visit https://www.energy.gov/science/
Follow @BrookhavenLab on Twitter or find us on Facebook.
2020-17268 | INT/EXT | Newsroom