In Memoriam: Andrew Seelin
August 31, 2017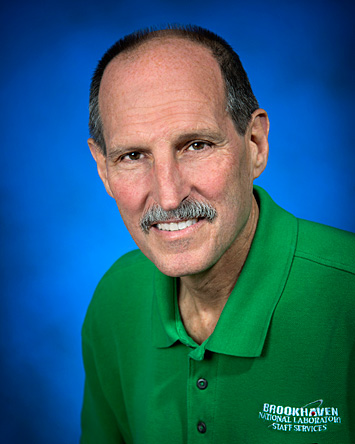 enlarge
Andrew Seelin
Andrew Seelin of the Lab's Staff Services team died Feb. 13. He was 58.
Seelin began working at Brookhaven Lab on May 1, 2003, as a resident services supervisor in the Staff Services Division, working with custodial crews. Then in October 2005 he became a staff specialist. During his time at the Lab, Seelin also worked on the vendor selection for the Lab's food services provider, as well as on the implementation of the micro-markets, first in the Research Support Building (Bldg. 400) and then in Bldg. 740 at the National Synchrotron Light Source II.
Staff Services Manager Jeff Swenson knew Seelin since they worked together in a Smithtown hotel in 1980.
"Andy made great improvements to our food services at Brookhaven," Swenson said. "He understood how point-of-sale systems worked, programmed the payment kiosks in our micro markets, and could convey advice and direction to our vendor. He had real skill and we really miss his expertise."
Cathy Ennis, the Lab's housing supervisor, worked closely with Seelin to ensure visiting scientists and their families had a positive and safe experience while at Brookhaven.
"Andy oversaw the custodial staff that worked in housing," Ennis said. "We have 333 individual rooms and apartments at Brookhaven, so it's like managing a hotel. A lot of people who have been coming to the Lab for years knew Andy."
Christine Carter, supervisor for the Brookhaven Employee Recreation Association and Quality of Life Office, said, "Andy cared about everything he was involved in. He was a good guy and a family man, too. He was very effective at getting things done, an expert planner, an expert project coordinator, and always with a positive attitude."
Aside from his work at the Lab, Seelin was previously a chief in the Stony Brook Fire Department and also an emergency medical technician for 19 years. He was recognized as Stony Brook Fire Department's Firefighter of the Year in 2016.
Seelin is survived by his wife Barbara and children Jennifer, Sara, and Eric.
2017-12445 | INT/EXT | Newsroom