Brookhaven's Gabriella Carini Recognized by the Institute of Electrical and Electronics Engineers with Prestigious Mid-Career Award
December 19, 2022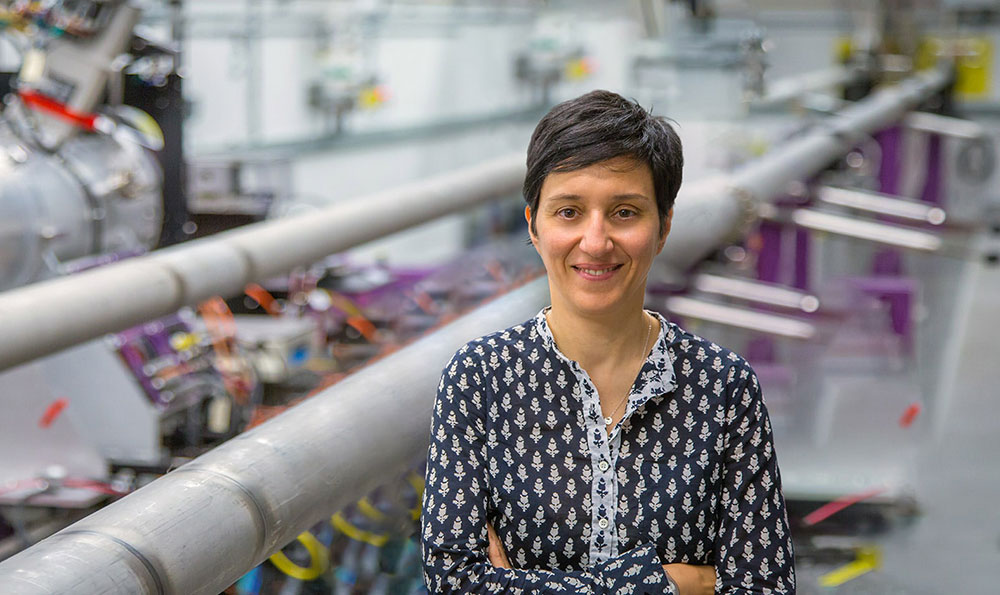 enlarge
Gabriella Carini, Director of the Instrumentation Division and a senior scientist at Brookhaven National Laboratory Credit: SLAC National Accelerator Laboratory
Gabriella Carini, Director of the Instrumentation Division and a senior scientist at the U.S. Department of Energy's (DOE) Brookhaven National Laboratory, has been named as this year's recipient of the Emilio Gatti Radiation Instrumentation Technical Achievement Award. This mid-career award acknowledges significant and innovative technical contributions in the field of radiation detectors, radiation instrumentation, and/or nuclear electronics, and/or measurement techniques for ionizing radiation. The award was created to honor the work of the late Emilio Gatti, an Italian engineer and professor of Nuclear Physics known for his instrumental work in co-developing the silicon drift detector.
"It really is an honor," remarked Carini. "The IEEE is such a large community of talented professionals, so their recognition means a lot."
Carini was recognized, in particular, for her instrumental work with detectors. Often, scientists need to measure things that are invisible to the human eye, like radiation or x-rays. Detectors are almost like cameras that can capture this information to aid research. Carini was recognized for the development of new radiation detectors that operate at the fundamental limits of performance, supporting a range of scientific discoveries and applications, including space telescopes and homeland security.
Pushing and testing limits is simply part of her approach. "Whenever we look into new technologies, we ask how they can be applicable and if they can be applicable to a variety of instruments," explained Carini. "We're always on a quest for better performance, it's how our team thinks and works on every project."
Carini received her Ph.D. in electronic engineering from the University of Palermo in Italy. She has authored more than 175 publications and holds two patents. Her most recent patent with coinventors Sven Herrmann and Rebecca Fahrig, the Charge Cloud Tracker, is an improved x-ray detector with possible medical imaging applications. Her first patent, with coinventors Gianluigi De Geronimo and Aleksey E. Bolotnikov, is a method for detecting ionizing events, which could aid in the detection of nuclear material or material that has been exposed to high energy radiation.
Along with leading the Instrumentation group, Carini is the chair of Brookhaven's Quantum Information Science and Technology (QIST) working group. She spearheaded the effort to develop a QIST laboratory in the Instrumentation Division with a focus on quantum network research—and that facility was recently opened to external users. Carini also oversees the quantum networking collaboration between Brookhaven Lab and Stony Brook University and works with several other partners to expand the Quantum entanglement distribution network testbed.
"When you work in instrumentation, you're never really working alone," said Carini. "I'm fortunate to work with an amazing group of people and collaborate with other groups on some very interesting research."
Brookhaven National Laboratory is supported by the Office of Science of the U.S. Department of Energy. The Office of Science is the single largest supporter of basic research in the physical sciences in the United States, and is working to address some of the most pressing challenges of our time. For more information, please visit science.energy.gov.
Follow @BrookhavenLab on Twitter or find us on Facebook.
2022-20962 | INT/EXT | Newsroom