In Memoriam: John De Boer
April 4, 2014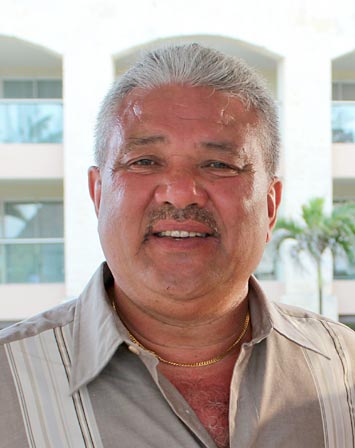 enlarge
John De Boer
John De Boer of the Collider-Accelerator Department (C-AD) died on Dec. 11, 2013. He was 61 years old.
De Boer was born in Indonesia in 1952. His family moved to Holland in the late 1950s and then to Roslyn on Long Island in 1963. As a teenager, he was an all-county lacrosse and football player, and after high school he served in the U.S. Navy.
He arrived at Brookhaven Lab on Aug. 8, 1988, joining the AGS Department as a technician in the Siemans Group before switching over to be a water systems group technician. He became the technical supervisor for the water systems group in 1993 and continued in that position throughout his career. He most recently supervised the technicians who operate and maintain all water cooling systems for C-AD and Relativistic Heavy Ion Collider (RHIC), a critical role in keeping RHIC operational throughout its annual experimental runs.
"John was always a dependable 'go-to' guy," said his supervisor Joe Scaduto. "He would go out of his way for everyone and was very good at anticipating problems or concerns with the system at C-AD, like it was second nature. More importantly, I considered him a close friend who I deeply miss every day."
John's colleagues in the water systems group are Lawrence Vogt, Mark Peragine, Mike Hamilton, Stan Yakaboski, Paul Callegari, Bob Edwards, and Kevin Kobasiuk. All said they remember him as being passionate about his family, the outdoors, playing and watching sports, and his work.
"And his biggest asset was his ability to communicate with people," Hamilton said. "He was always asking about your family, because family was the most important thing to him."
John's family has been a presence at the Lab since the late 1980s.
"For us, the Lab has always been a family affair," recalled his wife, Gloria, who previously worked in the Nonproliferation & National Security Department. "We also participated in BERA activities and as soon as the boys were old enough, they played with us, as well."
John is survived by his wife and three sons, Jonathan, Jason, and Jesse (Jonathan and Jason both won BSA scholarships), his parents Hein and Otjih, his brother Walter who works in the Photon Sciences Directorate, and his brother Hans who previously worked at the Lab in the Instrumentation Division. He is also survived by a sister, Maaike Kwiatkowski, and another brother, Paul.
2014-4767 | INT/EXT | Newsroom