2022 High School Research Program
(HSRP

)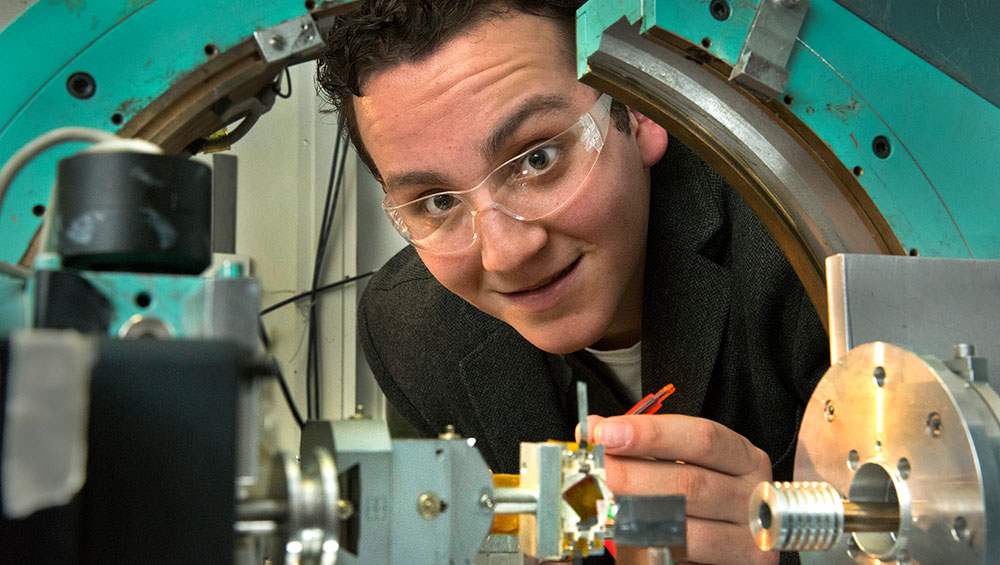 The High School Research Program (HSRP) is a highly competitive six-week educational program for students interested in pursuing science, technology, engineering and mathematics (STEM) studies.
Program Overview
The HSRP program provides selected students access to a real-world scientific community and research experience that includes:
Collaboration with Brookhaven National Laboratory's scientific, engineering, and technical staff on hands-on projects that supports Brookhaven Lab and the Department of Energy's mission to ensure America's security and prosperity by addressing its energy, environmental and nuclear challenges through transformative science and technology solutions
Research collaboration opportunities available onsite and remotely.
Opportunity to share experiences as part of a poster session and/or oral presentation at the conclusion of the program
HSRP participants have the opportunity to be part of a wide array of projects, like this study done in support of COVID-19 research in which students conducted computational studies exploring inhibitor drugs that disrupt proteins that help infectious particles escape from cells.
(NOTE: HSRP is a commuter program. Therefore, Brookhaven Lab will not provide housing or transportation to and from the Laboratory.)
Eligibility Criteria
Recommended for students that have completed 11th grade. Due to Brookhaven National Laboratory safety regulations students under the age of 18 may not be allowed to perform certain tasks.
Need to be at least 15 years of age by the start of the program
Available Monday through Friday 8:30 a.m. to 5:00 p.m. for the duration of the program
Access to reliable transportation to and from the Laboratory for onsite participation.
U.S. citizen or lawful permanent resident (green card holder) of the U.S.
Active health insurance for the duration of the program
Application Requirements
Before completing the application process, please have the name, address and phone number of the school including the district superintendent name and email address.
Two recommendation letters from a teacher or mentor (math or science preferred) are required. Student recommendations are submitted online. Instructions on how to request and submit the recommendation letters are provided in the application confirmation email.
Only complete applications will be considered. Students are notified of their acceptance in the program on a rolling basis.