Brookhaven Lab's Gail Mattson Elected President of International Network of Women Engineers and Scientists
November 13, 2017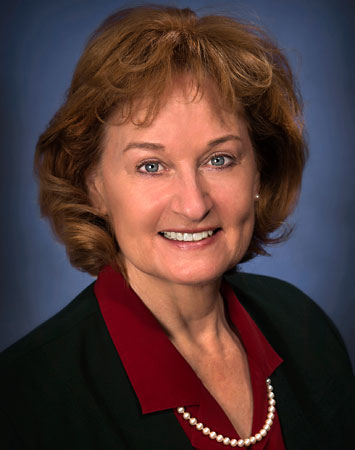 Gail Mattson
Gail Mattson, Associate Laboratory Director for Environment, Safety & Health at the U.S. Department of Energy's (DOE) Brookhaven National Laboratory, was recently elected president of the International Network of Women Engineers and Scientists (INWES).
INWES is a global network of organizations for women in science, technology, engineering and mathematics (STEM), reaching more than 60 countries. As a not-for-profit international corporation, INWES is governed by a board of directors who represent organizations, corporations, universities/institutes, and individual memberships.
Mattson, who has served on the INWES board of directors as a representative of the American Association for the Advancement of Science, will now be at the helm of the organization with an opportunity to play an instrumental role in promoting the objective of INWES—to build a better future for women in all aspects of STEM.
"I want to promote the exchange of best practices with regard to professional development and outreach to young women, and be an influential voice on local and global STEM issues," said Mattson. "I look forward to expanding educational and career opportunities worldwide, and helping society recognize gender equity and the scientific and engineering contributions made by women in our past, present, and future."
Mattson is a nationally recognized project management professional and environmental engineer with more than 35 years' experience. In her current role at the Laboratory, she is responsible for environmental protection, occupational safety and health, and ensuring compliance with the federal, state, and local regulations that protect the Laboratory's 2,600 employees, the public, and the environment.
Gail Mattson earned her B.S. in Chemistry and Biology from Baker University and an M.S.E. in Environmental Engineering from the University of Washington. She is a registered professional engineer in eight states and a certified project management professional.
Mattson has served as national president and member of the board for the Society of Women Engineers (SWE). She routinely volunteers at many of the educational events and scientific competitions at Brookhaven Lab. Mattson has also served on the board of directors for several local and national organizations, including the United Way of Anderson County, TN, Girl Scouts of the USA, and Girls, Inc. of Anderson County, TN. She is a member of multiple professional organizations, including the American Society of Civil Engineers, the Alliance of Hazardous Materials Professionals, and the American Association of University Women.
Mattson's honors include the Fellows Award from SWE and the Distinguished Service Award from INWES.
Media Contacts: Jane Koropsak, jane@bnl.gov, (631) 344-4909, or Peter Genzer, genzer@bnl.gov, (631) 344-3174.
Brookhaven National Laboratory is supported by the Office of Science of the U.S. Department of Energy. The Office of Science is the single largest supporter of basic research in the physical sciences in the United States, and is working to address some of the most pressing challenges of our time. For more information, please visit science.energy.gov.
Follow @BrookhavenLab on Twitter or find us on Facebook.
2017-12576 | INT/EXT | Newsroom