Contact:
Peter Genzer
, (631) 344-3174 | Written by Kelly Zegers
Alejandro Sonzogni is New Chair of Nuclear Science and Technology Department
February 26, 2021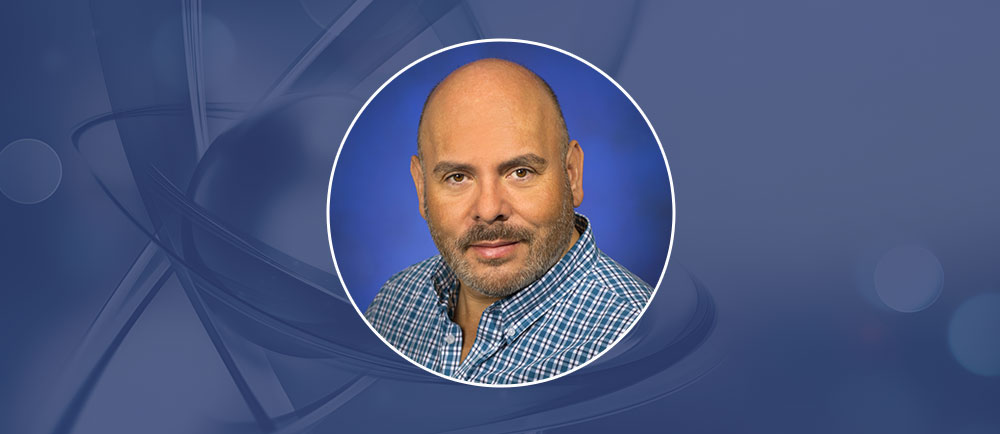 Alejandro Sonzogni
UPTON, NY – Alejandro Sonzogni has been named chair of the Nuclear Science and Technology (NST) Department at the U.S. Department of Energy's Brookhaven National Laboratory, effective Jan. 1, 2021.
NST is part of Brookhaven's Environment, Biology, Nuclear Science & Nonproliferation Directorate and serves as a resource for nuclear physics research and nuclear technologies such as reactors, accelerator-driven systems, and isotope applications.
The department is also home to the National Nuclear Data Center (NNDC), which collects, evaluates, archives, and disseminates nuclear physics data for basic nuclear research and applied nuclear technologies.
"I look forward to carrying on the mission of the department, which provides leading expertise in nuclear material science, nuclear engineering, and nuclear data in support of existing and new reactor concepts," Sonzogni said. "It has active research programs in precise nuclear decay measurements, nuclear reaction models as well as probabilistic risk and human reliability. Additionally, the department has hosted about 50 undergraduate interns in the last five years."
Sonzogni joined the Brookhaven staff in 1999, following post-doc stints at the University of Washington and the U.S. Department of Energy's Argonne National Laboratory. He holds master's degrees in physics from the University of Washington and the University of Buenos Aires. He received his Ph.D. from the University of Washington in 1997 and is a tenured Brookhaven Lab scientist.
He succeeds Lynne Ecker, who was named chief scientist of a joint Brookhaven-Idaho National Lab team developing the preconceptual design of the Materials in a Radiation Environment (MRE) beamline at the National Synchrotron Light Source II. Lynne has more than 20 years of experience in nuclear material science with an emphasis on performance of structural materials in nuclear reactor applications. Her recent research interests include developing synchrotron characterization techniques explicitly for the investigation of materials for nuclear energy systems, including using robots for handling radioactive samples and x-ray diffraction tomography to investigate material degradation. She will support Alejandro as deputy chair and report to me in her role supporting the MRE project.
Brookhaven National Laboratory is supported by the U.S. Department of Energy's Office of Science. The Office of Science is the single largest supporter of basic research in the physical sciences in the United States and is working to address some of the most pressing challenges of our time. For more information, visit https://energy.gov/science.
Follow @BrookhavenLab on Twitter or find us on Facebook.
2021-17711 | INT/EXT | Newsroom