Erik Johnson Named Interim Director of NSLS-II
July 31, 2023
By Jim Misewich, John Hill, and Jack Anderson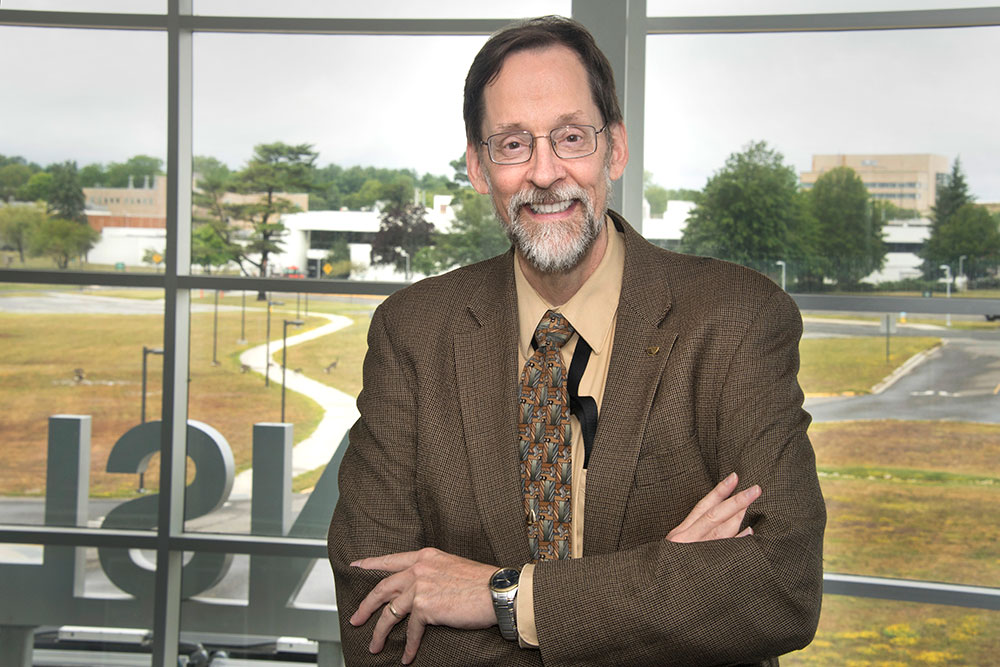 enlarge
Erik Johnson
Colleagues,
We are pleased to announce that Erik Johnson will take on the role of interim director of the National Synchrotron Light Source II (NSLS-II) at Brookhaven Lab, effective Tuesday, Aug. 1.
Most recently, Erik was deputy director for construction and manager of the Project Management group at NSLS-II. The role he is taking on was held by John Hill before John became deputy director for science and technology on July 1.
We plan to form a search committee in the coming weeks to begin the process of formally filling this leadership position at NSLS-II.
For those not familiar, NSLS-II is a DOE Office of Science user facility at Brookhaven and one of the most advanced synchrotron light sources in the world. The ring-shaped building is large enough to fit Yankee Stadium inside. It produces light 10 billion times brighter than the sun, providing researchers with unprecedented capabilities to study materials for advances in energy, quantum computing, medicine, and more.
The team Erik will oversee includes some 350 staff, including scientists, engineers, technicians, and professionals in a number of fields. In fiscal year 2022, that team hosted 1,380 facility users from 40 states and 22 countries for scientific research. NSLS-II's operating budget was $127 million in fiscal year 2023.
Erik has been a key part of NSLS-II from its early conceptions through to the thriving facility it is today. He knows the ins and outs of the facility as well as the people who make it work.
We are incredibly grateful to Erik for his years of dedication to advancing the science at Brookhaven Lab, and for taking on this important role now to help shape future plans for NSLS-II.
Before his more recent roles, Erik was a member of the team that delivered NSLS-II in 2015. This decade-long project was completed on time and under budget with increased scope—providing features beyond those originally planned. In 2016, the Project Management Institute presented the NSLS-II Project team with its prestigious Project of the Year Award for superior project management practices, organizational results, and positive impacts on society.
Erik was deputy director for the NSLS-II project, and deputy director and interface manager for its Accelerator Systems Division.
Erik joined Brookhaven Lab as a postdoc in 1985, focused on surface chemistry research at NSLS-II's predecessor, the National Synchrotron Light Source (NSLS). The original NSLS was home to two of seven Nobel Prize-winning discoveries at Brookhaven Lab.
Erik progressed through a series of scientific staff appointments in the NSLS Beamline group, helping develop instruments for research. Later, he was interim chair of NSLS and deputy associate lab director for programs in Brookhaven's Photon Sciences Directorate.
DOE and other national labs often seek Erik's expertise for project review teams and advisory committees.
Erik earned a Ph.D. in chemical engineering from Cornell University and a bachelor's in chemical engineering from the University of Minnesota, Twin Cities.
Please join us in congratulating Erik and supporting him in this key role.
— Jim Misewich
Associate Lab Director for Energy & Photon Sciences
— John Hill
Deputy Director for Science & Technology
— Jack Anderson
Interim Lab Director
2023-21382 | INT/EXT | Newsroom