Understanding and controlling the physics of emergent phenomena and catalysis at the nanoscale
The Soft X-ray Scattering and Spectroscopy Program at Brookhaven Lab's National Synchrotron Light Source II (NSLS-II) offers cutting-edge capabilities for investigating and controlling the complex interplay of emergent phenomena and catalysis at the nanoscale. The program provides specialized scattering and spectroscopy tools in the infrared and soft x-ray energy range. These techniques can be combined with diverse experimental environments and operando conditions. The program's scientific focus is the characterization of electronic structures and behaviors in novel materials, including quantum devices and catalysts, under diverse and realistic conditions.
Program Beamlines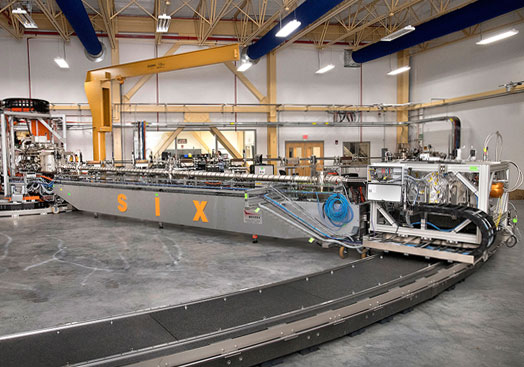 Beamline 2-ID offers inelastic x-ray scattering techniques to study the inner dynamics of materials and condensed matter. To achieve its extremely high energy resolution, the beamline's detector is positioned at the end of a long arm, which allows samples to be studied from multiple angles.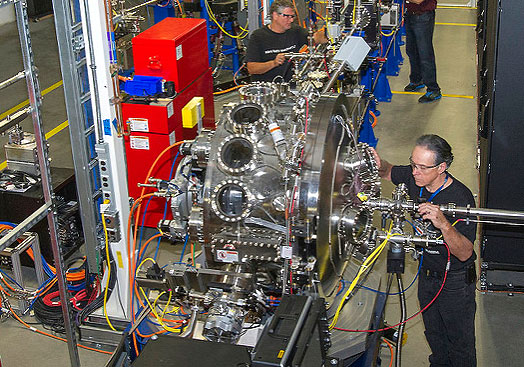 Beamline 23-ID-1 provides coherent soft x-ray scattering (CSX) and imaging capabilities with world-leading high-coherent flux and detectors for probing correlated electronic textures and dynamics.
Our Partners

NSLS-II partners with Yale University to operate and develop the ESM Molecular-beam epitaxy (MBE) capabilities.

NSLS-II partners with the National Institute for Standards and Technology (NIST) to develop and operate the SST beamlines.