Safety Update
improvements

to CFN safety
September 15, 2021
COVID-19 Updates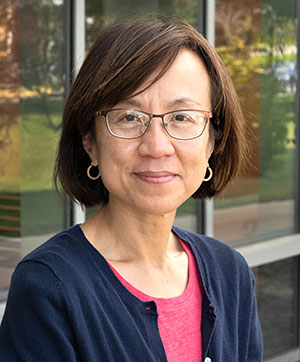 Wai-Lin Ng
As we are all aware, controlling the number of cases of infection and the impacts from COVID-19 remain a challenge for Long Island, New York State, and the United States. On September 9, the Federal government announced a requirement for vaccination of their employees and contractors to combat COVID-19.
To provide a healthy and safe workplace at Brookhaven, face coverings and other controls remain in place to minimize the risk of contracting COVID-19:
All persons must wear a mask indoors in public areas, even if fully vaccinated
Maintain six feet of distance from others
You may remove your mask while eating and drinking. You don't need to wear a mask if you are in an office by yourself with the door closed.
Vaccination Mandate
By September 24, 2021, all Lab employees will be required to attest to their vaccination status with the on-site Occupational Medicine Clinic (OMC). Those who are vaccinated are provided with a validation card and blue lanyard to be worn with the regular badge. Guests and users may also make an appointment with the OMC to validate their status.
By November 15, 2021, all Lab employees will be required to be fully vaccinated unless they receive an exemption based on a medical condition. If approved, these individuals will be subject to weekly testing. Details on how these rules apply and will be implemented for users, guests, and subcontractors will be forthcoming in late September.
The Brookhaven COVID-19 Resources website will be updated as more information becomes available.
Power Strip Safety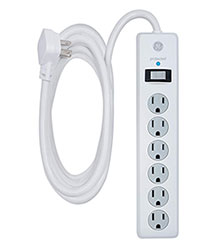 We use power strips every day, and we might not think they can pose a hazard. However, data from more than a dozen events in recent years reveal that hazards can occur, from mild electrical shocks to more serious injuries. Most events occur when someone makes electrical contact (i.e., their thumb and forefinger touch the prongs) as they are trying to unplug their laptop or other device from a power strip or an outlet; the plug is tightly seated in the power strip, and/or your fingers slip while the prongs are still in contact with the receptacle.
Below are a few safety tips to ensure this doesn't happen to you:
When plugging or unplugging a cord, hold the power strip securely in one hand and plug or unplug your device with the other hand.
Unplug the power strip from the wall outlet before plugging or unplugging items to the power strip.
Make sure you can see the plug (don't blind reach) before you reach for it for safe plugging or unplugging.
Use power strips that have an Underwriters Laboratories (UL) certification label.
Inspect power strips to ensure they are not damaged.
Do not connect multiple power strips together; instead, use a power strip with a longer cord.
In situations where you made electrical contact, call x2222, report the incident to your supervisor, and seek medical evaluation.
If you have any questions, please do not hesitate to contact me.
— Wai-Lin Ng
ES&H Manager
2021-19135 | INT/EXT | Newsroom
Subscribe to iCFN
Sign up to receive iCFN in your email inbox.