News and Notes
interactions

within the CFN community
September 15, 2021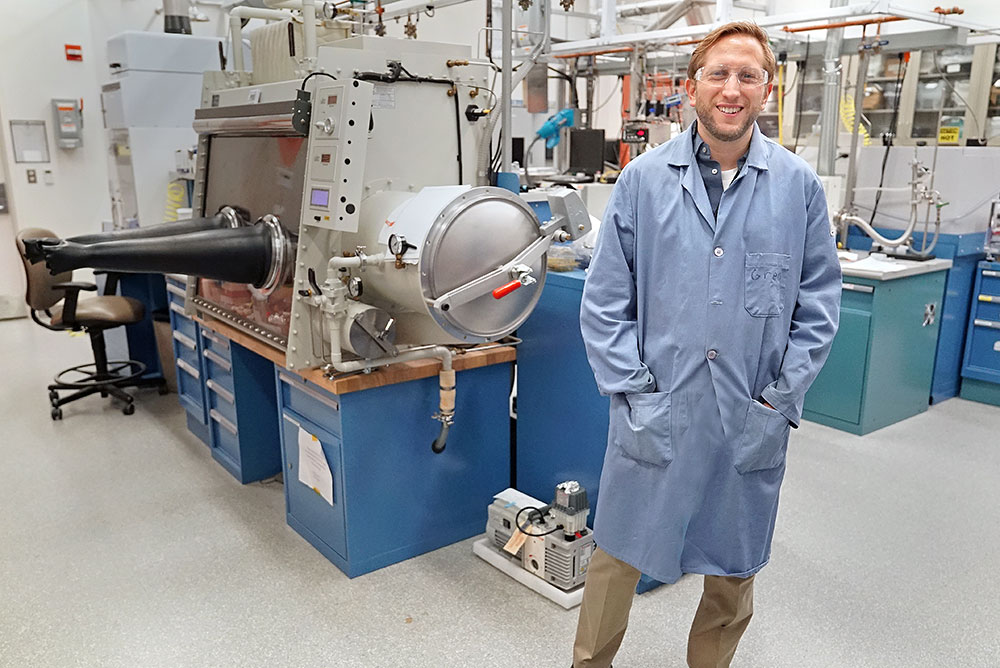 enlarge
Materials scientist Gregory Doerk of the CFN Electronic Nanomaterials Group was one of three Brookhaven Lab scientists to receive funding through the DOE Office of Science Early Career Research Program, announced in May 2021. Doerk will develop a new, transformative manufacturing strategy to produce high-performance separation membranes for water purification. More details about the project are included in the corresponding news story.
News Stories
Research Highlights
Awards and Honors
Service Awards
25-Year Service Award: Pamela Ciufo, CFN Administration
10-Year Service Award: Joann Tesoriero, CFN Administration
Comings and Goings
New Hires
Daniel Groom, Research Associate, Electron Microscopy and Theory and Computation
Ariana Manglaviti, Sr. Public Affairs Representative, Strategic Partnerships
Fanchen Meng, Research Associate, Theory and Computation
Alumni
Calley Eads, Research Associate, Interface Science and Catalysis
Ashish Kulkarni, Research Associate, Electronic Nanomaterials
Shih-Ting (Christine) Wang, Research Associate, Soft and Bio Nanomaterials
2021-19131 | INT/EXT | Newsroom
Subscribe to iCFN
Sign up to receive iCFN in your email inbox.