Susan McKeon Named Brookhaven Lab's Associate Director for Business Services
December 16, 2021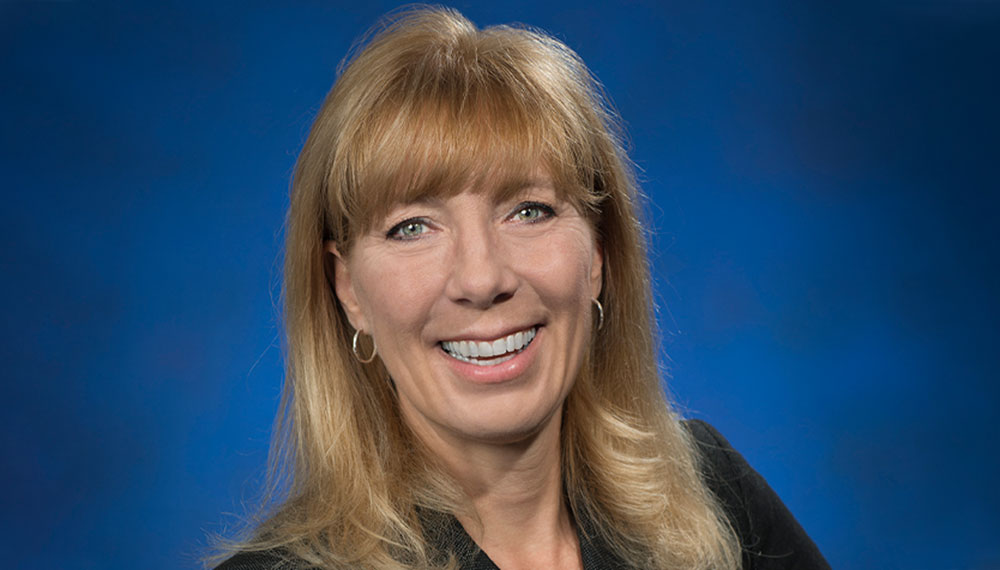 enlarge
Susan McKeon
Long-time Brookhaven Lab staffer Susan McKeon has been named Associate Laboratory Director (ALD) for Business Services and Chief Financial Officer (CFO) at the U.S. Department of Energy's Brookhaven National Laboratory, effective Dec. 1, 2021. McKeon had been serving as Interim ALD and CFO since August 2021, and succeeds George Clark, who left Brookhaven Lab at that time to become the CFO at SLAC National Accelerator Laboratory.

McKeon brings more than 30 years of diverse experience at Brookhaven Lab to her new role. During her tenure she has served in roles of increasing responsibility and authority, spanning both science and support functions. Immediately prior to becoming Interim ALD, she served as the Laboratory Business Operations Officer, where she was responsible for a team of 66 business operations managers, business analysts, financial analysts, and department controls personnel across the Laboratory. She has also been responsible for overseeing financial cost plan forecasting, reporting, and operational metrics tracking for all the research and support business offices supporting the Lab's current $742 million annual budget and 2,700-plus staff.
Prior to these roles, McKeon also served as the senior business operations manager for the Lab's Nuclear and Particle Physics Directorate, and business operations manager for the Business Services Directorate, Facilities & Operations Directorate, Human Resources Directorate, and the Information Technology Division, among others.
"Susan's diverse background, experience with DOE and deep knowledge of the Laboratory across both scientific and professional arenas will be invaluable assets as we drive our Laboratory agenda, and look one, five, and 10 years ahead, said Laboratory Director Doon Gibbs. "Susan has made many contributions to the Laboratory, including her work to advance our diversity, equity, and inclusion efforts—a significant priority for the Laboratory. We are delighted to welcome her in this new role."
As CFO for Brookhaven Science Associates—the partnership of Stony Brook University and Battelle that manages Brookhaven Lab for DOE—McKeon will provide leadership, direction, and oversight for the financial affairs of the Laboratory. As ALD for Business Services, she will administer a directorate operating budget of $16 million and a staff of 144, and oversee Lab functions including business development and analysis, procurement and property management, and fiscal services.
McKeon earned her BA and MBA in Finance from Long Island University. In 2020, she was also awarded a Doctorate in Business Administration in Leadership and Change Management by Walden University. McKeon possesses certifications as a project management professional from the Project Management Institute, Master's Certifications in Project Management from ESI/George Washington University and Public Management from Dowling College, and she has been a member of the board of director's risk committees at the National Renewable Energy Laboratory and the Savannah River National Laboratory.
Brookhaven National Laboratory is supported by the Office of Science of the U.S. Department of Energy. The Office of Science is the single largest supporter of basic research in the physical sciences in the United States and is working to address some of the most pressing challenges of our time. For more information, visit science.energy.gov.
Follow @BrookhavenLab on Twitter or find us on Facebook.
2021-19308 | INT/EXT | Newsroom