Updates for the User Community
inputs

from the CFN User Office
August 28, 2018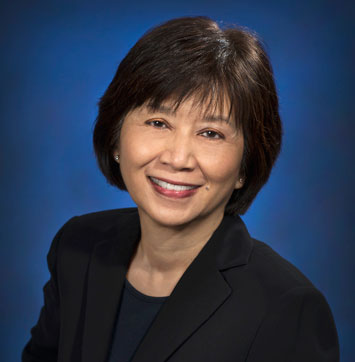 enlarge
Grace Webster
Hello CFN user community! I hope that everyone is having a wonderful summer. Fall is just around the corner, and most of our users will be heading back to their home institutions soon. Before you leave us, please remember to complete a user satisfaction survey. Your feedback is important to us.
Brookhaven Lab's Energy and Photon Sciences Directorate, which oversees the CFN, recently rolled out diversity and inclusion initiatives. One of these initiatives is the suggestion envelopes, which are available in the mail pickup location of the CFN. If you have any concerns or suggestions, you can send them in the envelopes, and they will be addressed in a timely fashion.
Upcoming Deadlines
The next submission deadline for new proposals and requests for additional time for the January–April 2019 cycle is September 30. Please send your submissions through the online CFN Proposal System.
After-hours access for the current cycle will expire at midnight on August 31. If you need to extend your after-hours access for the next cycle, please call or email your CFN point of contact for authorization. Please remember that working with hydrofluoric acid and exchanging pyrophoric, flammable, or toxic gas cylinders are not authorized during after hours.
Upcoming Events
The CFN will participate in a joint conference booth with the other DOE Nanoscale Science Research Centers at the 2018 Materials Research Society's Fall Meeting and Exhibit from November 25–30 in Boston, MA. If you are giving a talk or presenting a poster at these conferences, please notify cfnuser@bnl.gov so that we can encourage meeting participants to attend.
User Science Highlights
We encourage you to continue sending us high-resolution copies of publication covers that feature your papers or articles.
Keep us informed of your awards, honors, and publications. Publicizing your discoveries and professional achievements helps us raise the profile of the CFN, attract top scientists from around the world, and secure ongoing funding, especially during this time of budget uncertainty.
General Reminders
Send us an email if you have completed or refreshed a training so that we can update your badge access.
Do not forget to complete a user satisfaction survey after your visit to the CFN. We provide your feedback to DOE's Office of Basic Energy Sciences, our funding agency. Your survey responses also allow the CFN to identify areas for improvement.
The following acknowledgement must be used when referencing work performed in whole or in part at the CFN: "This research used resources of the Center for Functional Nanomaterials, which is a U.S. DOE Office of Science Facility, at Brookhaven National Laboratory under Contract No. DE-SC0012704."
Safety Reminders
Access to CFN laboratories is through authorized badge access only. Piggybacking onto someone else's access is a violation of CFN rules. If you lose access, contact the CFN User Office.
If you have any questions, please do not hesitate to contact the CFN User Office or any of the CFN staff. We are here to help and to ensure you are safe when conducting your work.
On behalf of the entire CFN family, we hope that you enjoy the rest of your summer. We thank you for your continued support of and engagement with the CFN.
—Grace Webster
User Program Administrator and Outreach Coordinator
2018-13087 | INT/EXT | Newsroom
Subscribe to iCFN
Sign up to receive iCFN in your email inbox.