News and Notes
Interactions

within the CFN community
August 28, 2018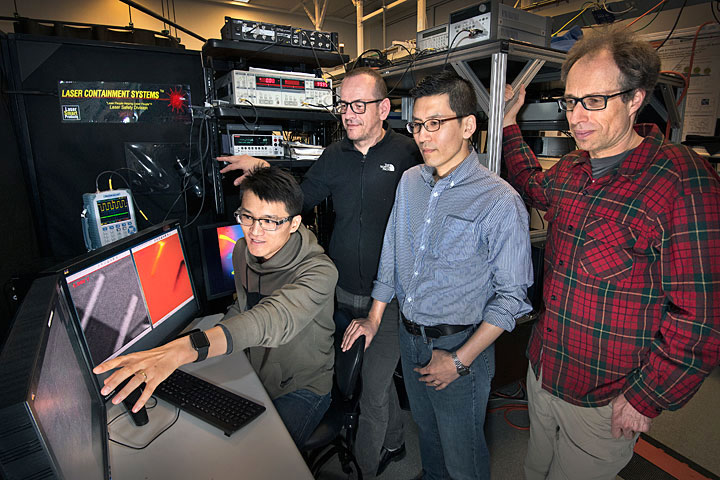 enlarge
(Left to right) Mingxing Li, Mircea Cotlet, Chang-Yong Nam, and Percy Zahl at the new scanning photocurrent microscopy facility at the CFN. The team demonstrated that this imaging capability could provide the optoelectronic information needed to improve the performance of devices for power generation, communications, data storage, and lighting.
News Stories
Awards and Honors
Service Awards
30-Year Service Award: Albert Langhorn, Operations Technical Associate, Operations
10-Year Service Award: Dong Su, Staff Scientist, Electron Microscopy
10-Year Service Award: Qin Wu, Staff Scientist, Theory and Computation
Other Awards
Battelle's "Inventor of the Year" Award: Matthew Sfeir, Staff Scientist, Electronic Nanomaterials
Comings and Goings
Departures
Jianqiang Zhong, Fritz-Haber-Institut der Max-Planck-Gesellschaft
Zheng Zhang, Mayo Clinic
2018-13088 | INT/EXT | Newsroom
Subscribe to iCFN
Sign up to receive iCFN in your email inbox.