Safety Update
improvements

to CFN safety
August 28, 2018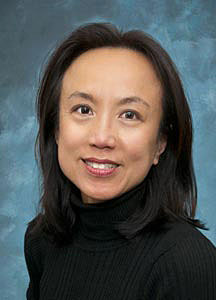 enlarge
Wai-Lin Ng
While you work at the CFN laboratories, you may occasionally meet with managers who stop in to ask about your research from a safety perspective. These customary visits, which are part of the Safety Observation Program at Brookhaven Lab, provide an opportunity for managers to engage with staff, users, and guest researchers. The informal conversations take about 15 minutes. Here are some questions you may be asked:
What is the most hazardous or riskiest task of your experiment?
What are the precautions you need to take to run this experiment or operate this instrument?
Do you need to wear personal protective equipment specifically for this activity?
Are you aware of other hazards in the laboratory that may be present due to experiments conducted by others?
Is your experiment compatible with other experiments that are being done in the same laboratory?
These important discussions provide insight on how you approach the activities at hand while helping to promote positive, safe behaviors that help minimize risks and prevent injuries. Whether your work involves chemicals, lasers, or cryogenic systems, the experiments you run may be very complex. In describing your research activities to an observer, you may also receive useful feedback on how a task can be done more safely.
Training Refresher for Users of Class 3B or 4 Lasers
You may have recently received a notice from Grace Webster, the CFN User Program Administrator and Outreach Coordinator, that the training requirements for laser users at the CFN have been updated. If you have or will need access to CFN laser facilities, you are required every two years to complete training on the operating procedures for the specific laser systems you are using. If a procedure changes within that time period, you will need to be trained on the new version of that procedure.
Please contact the appropriate facility personnel prior to your next CFN visit to make an appointment to complete this training. The training will be tracked electronically by the CFN User Office, and you will be informed when your training is due.
If you no longer need access to these facilities, please let us know, and we will remove this training requirement from your record.
I encourage you to ask questions or voice any concerns, and always appreciate your feedback.
—Wai-Lin
ES&H Coordinator
2018-13092 | INT/EXT | Newsroom
Subscribe to iCFN
Sign up to receive iCFN in your email inbox.