Quantum
Pushing beyond classical physics to transform technology
Brookhaven Lab is executing a cross-disciplinary strategy to harness quantum effects in physics for advanced computing, communications, and fundamental science. From developing new quantum technologies to integrating quantum capabilities into existing world-class facilities, quantum is at the forefront of all research areas at Brookhaven Lab.
Related facilities and centers
Co-Design Center for Quantum Advantage
One of five National Quantum Information Science Research Centers awarded by the U.S. Department of Energy, the Co-Design Center for Quantum Advantage (C2QA) is building the fundamental tools necessary to create scalable, distributed, and fault-tolerant quantum computer systems. Led by Brookhaven Lab, C2QA comprises more than 20 institutions, including National Labs, research centers, universities, and industrial partners. By designing software and hardware in tandem, the C2QA team is working toward achieving quantum advantage—the point at which a quantum computer outperforms a classical one on a useful task—for computations in high-energy and nuclear physics, chemistry, materials science, condensed matter physics, and other fields of science.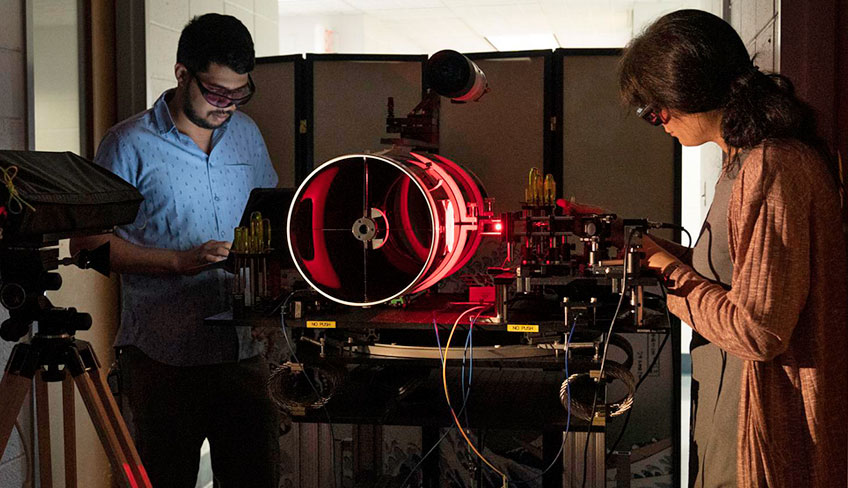 Quantum Network Facility
Brookhaven Lab's Quantum Network Facility is an experimental facility open to the user community. Experimental opportunities are focused on the development of foundational quantum devices, including entanglement generation and detection, and characterization of quantum memories with a focus on scalability. As one of the key components of our efforts, the facility provides the possibility to integrate these building blocks with existing real-life inter-city fibers and characterize their performance at the network level.
---