Brand in Use
We've established our brand DNA; here's how we bring it to life.
PowerPoint
The PowerPoint template is clean and simple, representing the brand with only the logo and vertical bars with the Lab's primary colors. The designs for on-screen display and built-in print-friendly version allow for maximum use of space and focus on the content.
Download PowerPoint Templates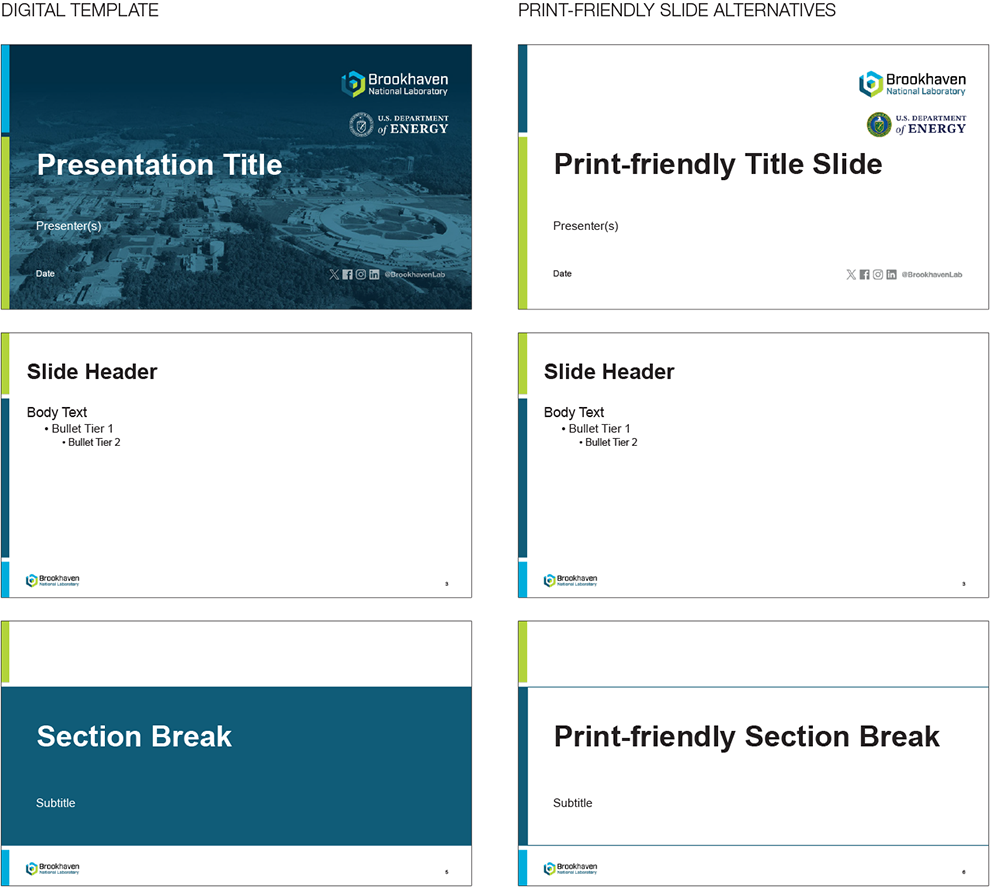 Stationery
The official Brookhaven National Laboratory stationery includes the approved Brookhaven Lab logo, primary color palette and recommended typography. Microsoft Word template files for the Brookhaven Lab Letterhead, Memo and #10 envelope are available on this website. Email signatures can be created using the fillable form on your online Staff Page, and then imported into Outlook.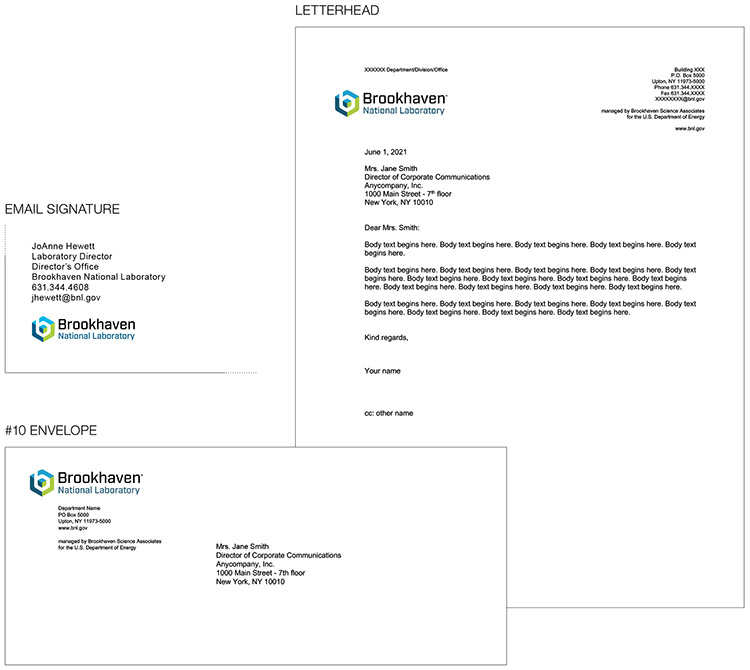 Business Cards
Business cards are available for purchase from Copy Service. Common quantities to order are 100 or 250. Please download and complete the order form (.xlsx) and email it to Copy Service. A project/activity number is needed to complete your order.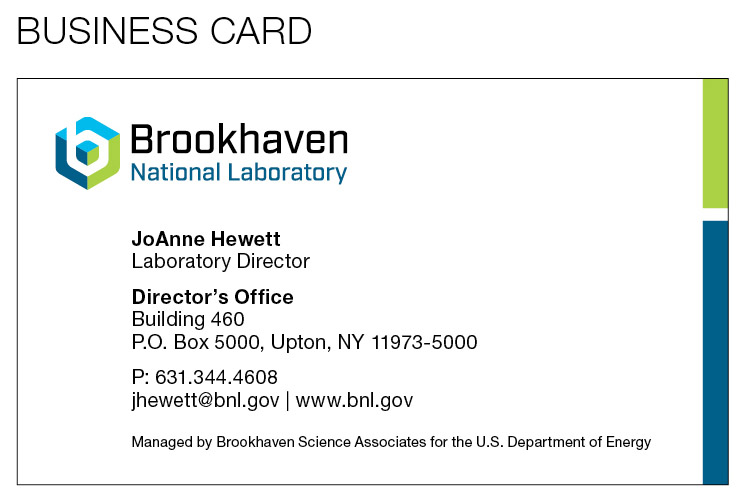 Posters
Posters designed to showcase scientific results or be displayed at technical conferences should follow the basic design template(s) as illustrated here and available from the Brand Center website.
Download Poster Templates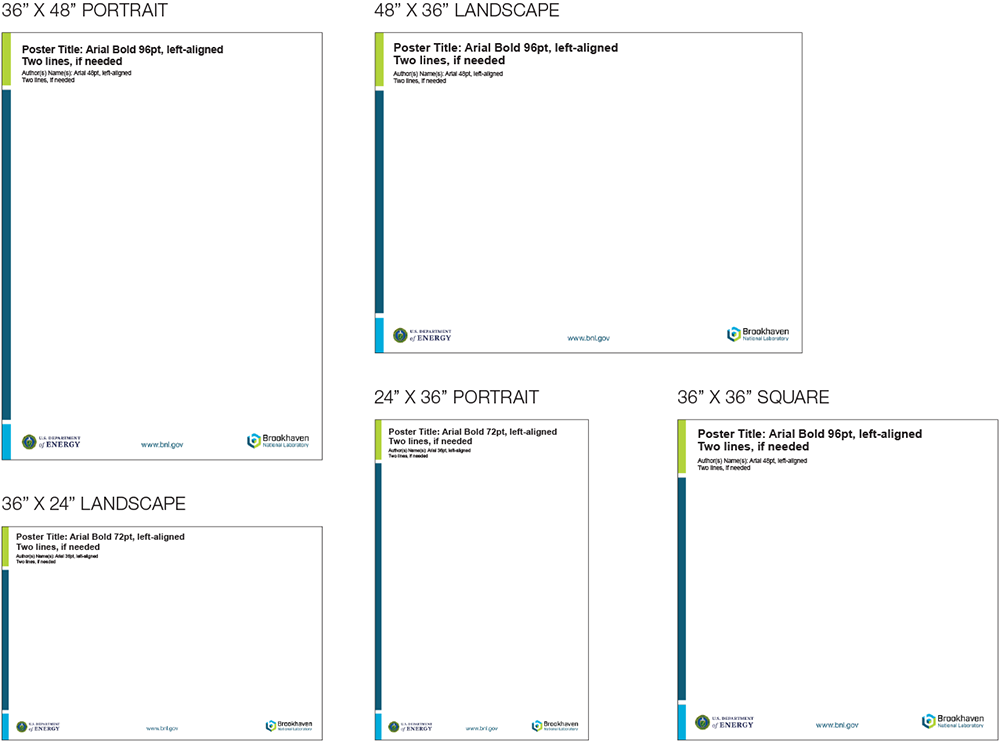 Meeting & Workshop Agendas
Our Visitor and Meeting Agenda templates have been updated to match our new brand with a clean and easy-to-navigate design.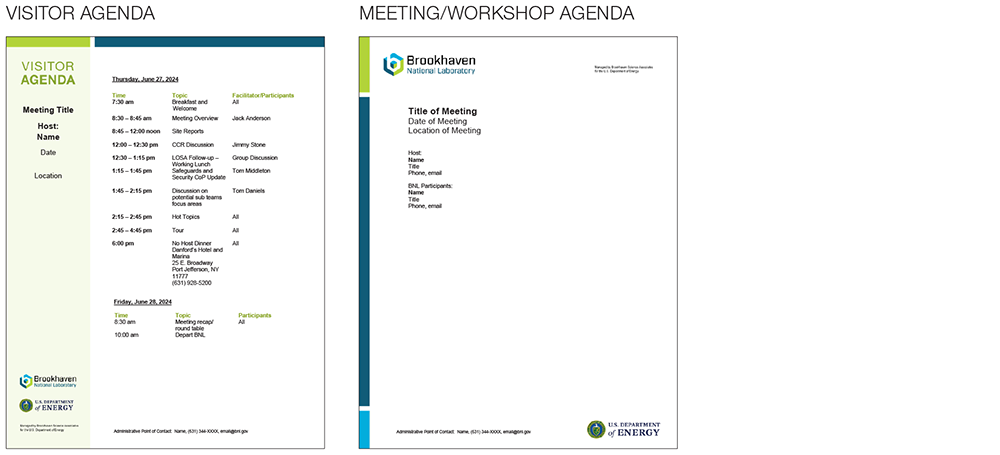 Videoconferencing Backgrounds
A virtual background with the new Brookhaven Lab logo for use in Zoom and Microsoft Teams videoconferencing sessions. Depending on camera settings, a standard-view and mirrored-view file are provided.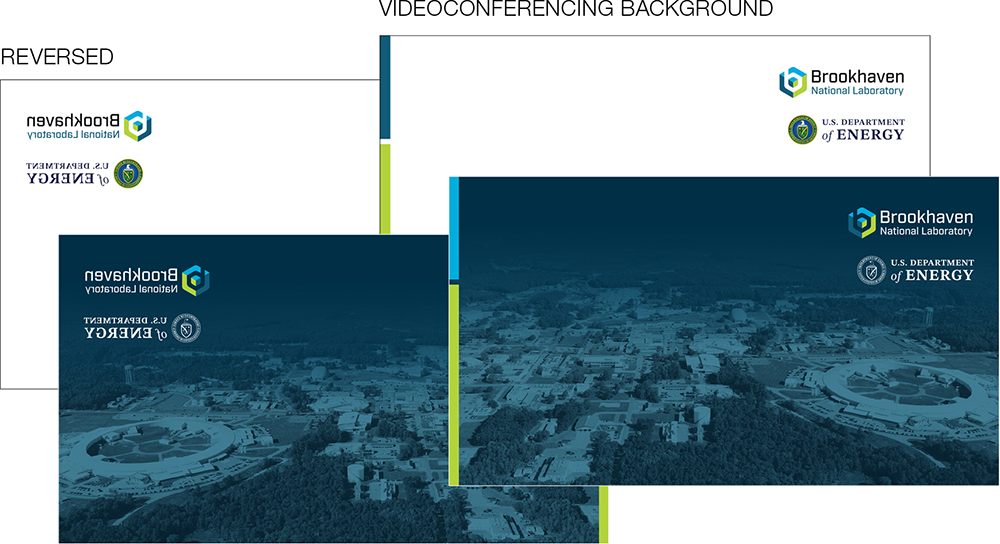 Report Covers
Report cover templates have been created to streamline our materials and encourage a more cohesive brand. Please submit a graphic design request if you would like a specific background photo other than the options provided.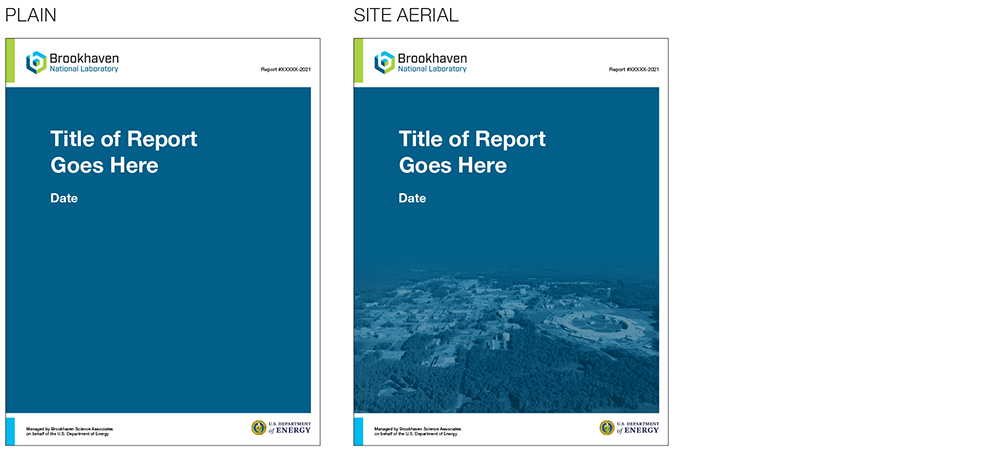 Seminar Flyers
A template has been created to standardize seminar and talk announcements across the Lab.