Get Help Choosing Your Benefit Plan from ALEX
How ALEX Works
Picking the right benefit plans can be a challenge. Which medical plan is best for me? How much should I save in my flexible spending accounts? Does a health savings account make sense for me?
These decisions are important, and a lot goes into making the right choice. To make the process easier for you, the Benefits Office has brought in an easy-to-use online tool called ALEX.
How ALEX works is simple:
All you have to do is log on and respond to ALEX's questions. ALEX will prompt you for some basic information about you and your family…
…ask a few questions about your personal situation (everything you say remains confidential, of course*)…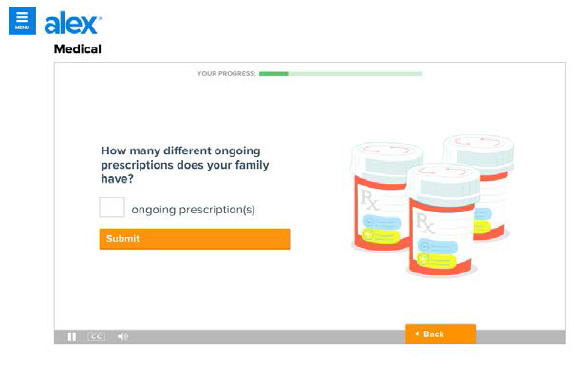 *ALEX does not create, receive, maintain, transmit, collect, or store any identifiable end-user information.
…and help you figure out what to choose based on your responses.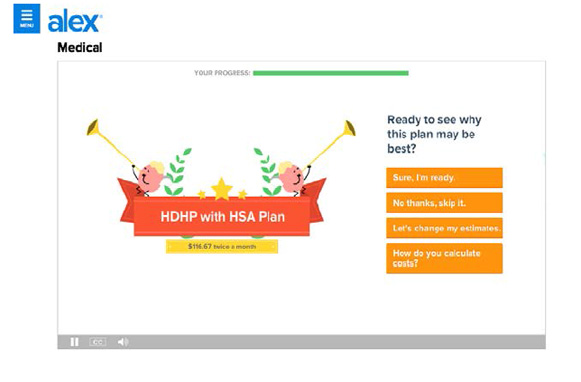 To get the most out of ALEX, you should be prepared to provide some information when you log in, such as:
How many dependents you plan to cover
Your basic employment information, including when you were hired, your base salary, whether you belong to a union, whether you are retired or on Long Term Disability and when your retirement or LTD status took effect
A general idea of how many times you or your family visits a primary care doctor or specialist; how many prescriptions you might have filled; and whether you or your family has any planned medical events such as surgeries, births or major events planned for 2022
It may make sense to look back at either this year's or a prior year's healthcare expenses to help you answer these questions.
Talking with ALEX feels like having a conversation with a real person, and because ALEX uses simple language and avoids insurance jargon, its explanations and recommendations are easy to understand.
Also, because ALEX is available from any computer with an internet connection, you can use it with your family as you consider your options.
---