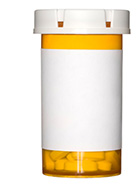 This guide to Aetna's Standard Plan provides helpful information about many prescription drugs. You may want to take this guide with you when you see your doctor to talk about what's covered under your plan and what you can expect to pay for your medication. Many commonly prescribed drugs are listed in this guide.
Need more information?
Visit the Aetna formulary website.
---
This section describes the Aetna Specialty Pharmacy which offers specialty medicine for conditions like multiple sclerosis, rheumatoid arthritis or cancer. Aetna can provide special storage and handling and will usually fill a 30-day supply of these medications. You can use the Specialty Pharmacy to get your medicine by mail, get it packed and sent quickly, and receive tips on coping with any side effects. Your doctor can fax, mail, or call your prescription in by using the contact numbers listed on the attached brochure.
This file contains a list of covered specialty drugs, that is, drugs used to treat complex, chronic diseases. Aetna Specialty CareRx is a phramacy benefits/insurance plan that covers certain specialty drugs. For more information on Aetna Specialty Pharmacy, visit the Specialty Pharmacy website or call
(866) 782-2779
Information on maintenance drugs, which are drugs used on a regular basis to treat conditions like arthritis, asthma, diabetes or high cholesterol .
Your plan has specific terms that help you pay less when you choose generic drugs.