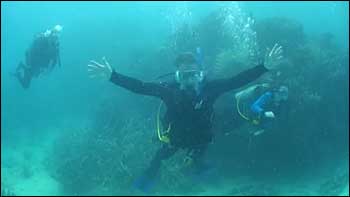 The jaws were THIS BIG! (Steve Dierker diving on the Great Barrier Reef)
Summer is almost over. Grab your camera and capture those vacation moments.
Submit your best photos to eNews for the annual vacation photo contest. They can be of people, places and objects – whatever catches your eye!
The deadline is September 14. Send your photos to mrowe@bnl.gov. We'll feature the top three in the October issue of eNews.
— Mona S. Rowe