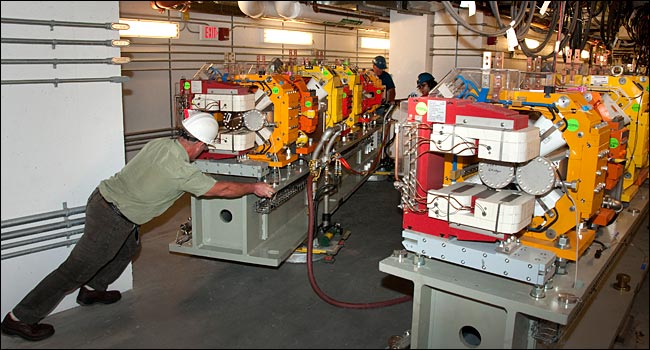 On August 3, the 75th magnet girder was moved into the NSLS-II storage ring. This marks the halfway point of installation, with another 75 girders to go.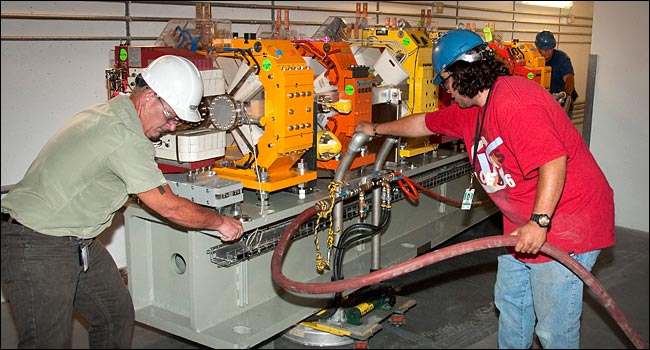 Floating the 20,000-pound girder on air casters, (from left) Frank Lincoln, Johnny Arbelaez and Bob Hoade carefully pushed and pulled the girder into the tunnel.
Mechanical Tech Supervisor Lincoln has personally guided 73 out of 75 girders into place in the tunnel.