Want to learn more about some of the brightest light in the world? Come to Brookhaven Lab from 10 a.m.- 3 p.m. on July 24 for the Photon Sciences Directorate's Summer Sundays experience.
The public is welcome to this free, all-ages event, which will feature hands-on science demonstrations, a laser light show, science talks, and a chance to win a tour of the NSLS experimental floor. Be one of the first to walk in the NSLS-II ring building, the setting of this year's festivities.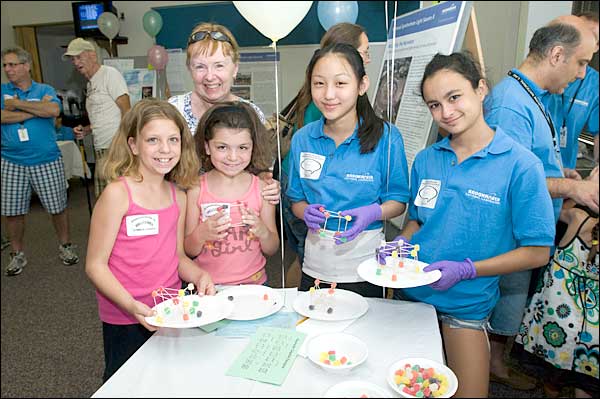 Last year's Summer Sunday event at NSLS attracted nearly 1,190 people with a variety of hands-on activities, including this "crystal"-building station.
For more information, go to the Summer Sundays website.
— Kendra Snyder, eNews Editor