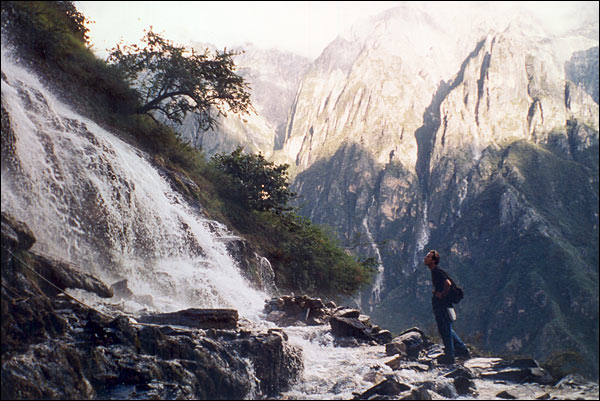 Larry Margulies found this waterfall at Tiger Leaping Gorge, in the narrowest section of the Yangtze River in western Yunnan, China. According to Margulies, the Naxi, an ethnic minority, inhabit the area.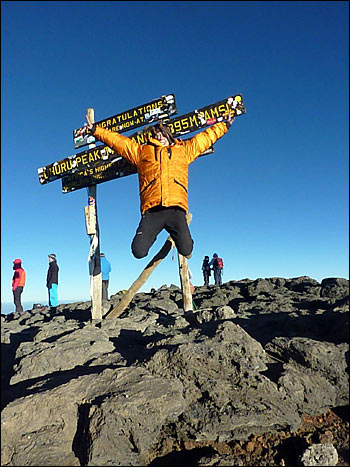 Lisa Miller celebrates at the top of Mt. Kilimanjaro in Tanzania, which, at 19,340 feet, is the highest point in Africa. It took Miller's group seven days to reach the top and two days to come back down.
From the tip-top of Mount Kilimanjaro to the shores of Smith Point Beach, Photon Sciences employees and friends have traveled near and far and everywhere in between in pursuit of adventure and relaxation. Thanks for sharing a bit of your vacation with us.
We* have selected three of our favorite photos, featured below. Take a look at all of the great submissions in a slideshow at the bottom of the page. After starting the slideshow, click on a picture to get the caption.
*Judges: Kendra Snyder, Mona Rowe and Laura Mgrdichian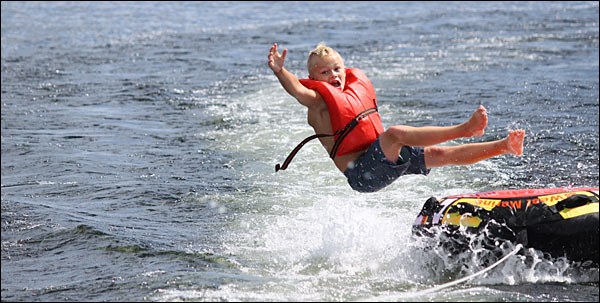 Charlie Cardone was boating on Sebago Lake in Maine when he snapped this mid-air shot of his friend's 8-year-old son, John. "His dad told him to jump," Charlie said, "so he did!"
- Kendra Snyder, former eNews Editor and now at the American Museum of Natural History