On Thursday, April 26, Brookhaven will welcome the children of Lab staff and guests to its annual "Take Our Daughters and Sons to Work Day."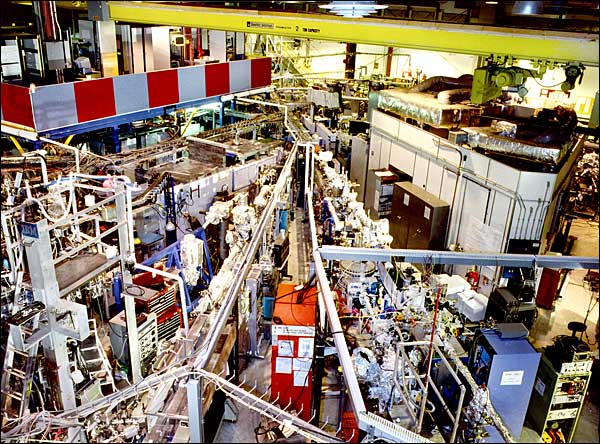 NSLS experimental floor
This year, Karen Chen has volunteered to organize a program from 9:30 – 11:15 a.m. for daughters and sons of Photon Sciences employees. A post doc working with Jun Wang on NSLS beamline X8C, Chen will introduce the young people to some of the research carried out at NSLS and guide them through hands-on activities.
The NSLS program is limited to children from ages 10-14; children under 10 are not allowed on the NSLS experimental floor.
The Lab is planning other activities for the day:
11:30 a.m. – Youngsters and their parents are invited to attend a celebration at NSLS-II, where, for the first time, all will be able to walk around the entire half-mile ring building.
12:45 p.m. – Registered daughters and sons will participate in organized activities and tours on site in the afternoon.
To register your child for the NSLS program in the morning, send an email to Mona Rowe at mrowe@bnl.gov. The deadline for registration is April 17.
If you want your child to do the afternoon program, being organized by Human Resources, be sure to register by going to http://www.bnl.gov/HR/ (on the Lab's internal website) or contact Liz Gilbert at gilbert@bnl.gov.