William Loo gets around. And wherever he goes, he always takes a camera. "It's basically attached to my hip during vacations and any outings," admitted Loo. He shot these winning photos with a Canon 5D Mark II.
"My girlfriend at the time – now my fiancée – joined me on our first trip to Iceland," he said. "We tried to time it so that the Northern Lights were at one of its peaks for the year and were very lucky to experience a stunning light show above our heads. Iceland is a beautiful country."
Closer to home, Loo also took a trip this summer to Acadia National Park in Maine, where, he says, Cadillac Mountain is the first location from which to view sunrise in the United States from October 7 through March 6.
Loo works as a mechanical engineer in the Photon Sciences Directorate, supporting both the Inner-Shell Spectroscopy (ISS) and Full-field X-ray Imaging (FXI) beamlines at the National Synchrotron Light Source II, now under construction at Brookhaven National Laboratory.
Watch the slide show for more vacation pictures by Loo and other Photon Sciences staff and friends.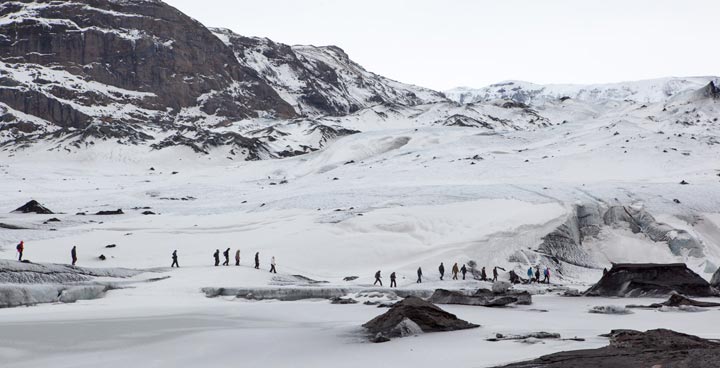 Walking Mýrdalsjökull Glacier, the fourth largest in Iceland – William Loo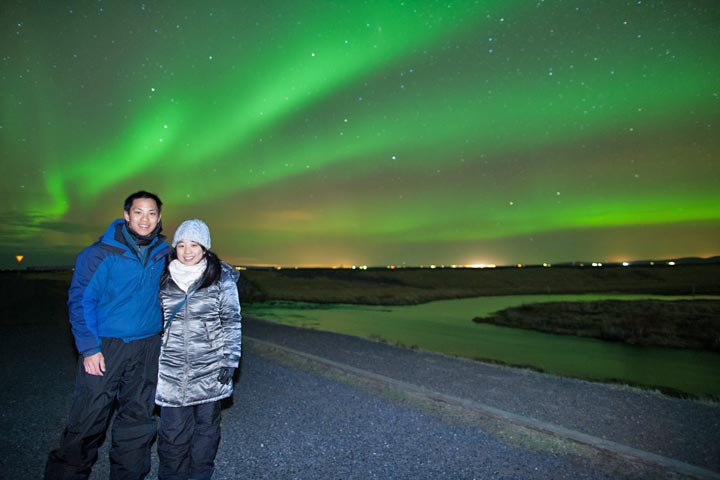 William Loo and Bihling Wu are framed by Northern Lights in Iceland – William Loo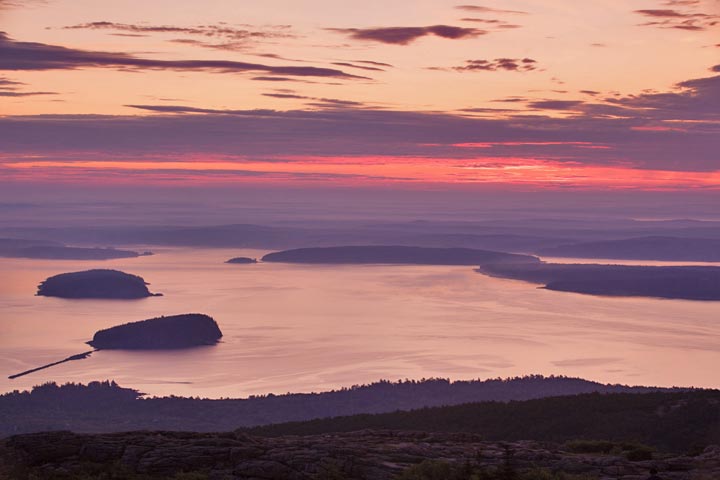 Sunrise at Cadillac Mountain, Acadia National Park – William Loo