Operational Update
July 12, 2022
By Kimberly McGuire, C2QA Operations Leader
"Time flies when you're having fun!"

— Albert Einstein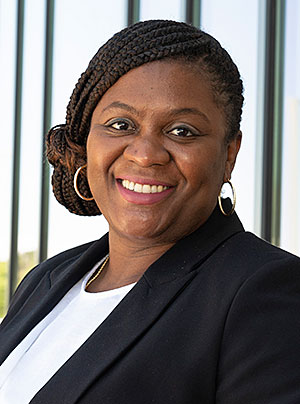 Kimberly McGuire
Many have debated the origin of this phrase and attributed it to several well-known people, one of which is Albert Einstein, arguably the most famous and influential theoretical physicist that has ever lived. For me, its origin is less important than its relevance to this newsletter. Time truly DOES go by quickly when you're enjoying what you're doing and, by the effort and results that C2QA has executed to date, many of us are doing just that – having the time of our lives!
As of June 2022, we are preparing to close out project year 2 and are gearing up for year 3. To that end, we are updating our record documents including our Annual Report (to report on year-end progress), FY23 Annual Plan, institutional budgets, and Research Roadmap. To view these documents and respond to the technical data call (due on June 28), visit C2QA's SharePoint site (C2QA SharePoint → Documents → General → C2QA Data Call_Jun2022 PIs All).
Newest University Member
In April 2022, the Center welcomed its newest university member, University of Illinois at Chicago (UIC), who joined C2QA due to Thomas Searles' new faculty appointment at the institution. Thomas has been an active Principal Investigator (PI) since the very beginning of C2QA through his former institution, Howard University, and will continue his research in the Devices thrust. Read more about the work they are doing in our "Member Spotlight" section of this month's newsletter! Let's welcome Thomas and his team of students!
Customize Your Inbox
C2QA is rolling out a new Communications Action Plan and Strategy (CAPs) that will give members an opportunity to customize what emails and communications they receive in their inbox. Anyone interested in creating a customized communications plan can email Donna (dcusa@bnl.gov) for more information.
Trimester Report
C2QA submitted its Trimester Report to our DOE Program Manager in April of 2022 detailing progress highlights and updates. We received kudos on the report style and content, and he remarked that all five essential components were being managed well. Overall, he believes that the Center is performing well and is looking forward to hearing more about the high-impact science that is coming out of C2QA. To review our report, visit C2QA's SharePoint site (C2QA SharePoint → Documents → General → April 2022 Trimester Report). To request access SharePoint, contact Donna Cusa.
Policies and Procedures
C2QA has over 20 policies and procedures that were written specifically to give instructions on policy and planning. These are meant to guide all members on operational protocols. Policies and procedures that speak to topics such as reallocating resources, onboarding new members, adding new affiliates to C2QA, and reporting intellectual property can be found on our SharePoint site C2QA SharePoint → Documents → Controlled Documents → Policies and Procedures).
A Word on Cybersecurity
Keeping your digital data and information secure is a top priority. To that end, a cybersecurity guidance document has been developed with input from all five DOE national quantum information science research centers (NQISRCs) that can help all institutional types in C2QA make decisions about how to identify, protect, detect, respond, recover, and protect your information. To access the guide, visit the Policies and Procedures section of our SharePoint site (C2QA SharePoint → Documents → Controlled Documents → Policies and Procedures).
Traveling Soon?
University members seeking reimbursement for travel-related expenses must contact C2QA Contract Specialist Nick D'Abbraccio (ndabbraccio@bnl.gov) prior to traveling and provide him with an estimate of costs that you expect to incur (i.e., hotel, mileage, food/beverage, etc.). Failure to obtain approval in advance will result in travel expenses not being approved and reimbursed. Failure to do so may result in non-reimbursement due to costs being deemed unallowable. Universities should provide backup for all travel related items including flight confirmation/rental confirmation, hotel billing, etc. You do not need to provide the actual tickets but should provide a document to tie the dollar values being invoiced to the travel. Submitting invoices with per diem requests for meals and incidentals for charges less than $75 without backup is also permitted per the Federal Acquisition Regulation (FAR). IMPORTANT: International travel must be approved in advance of travel (45 days notice). Please reach out to Dcusa@BNL.gov in advance of your travel to begin the approval process.
Looking Ahead
We are excited to host our first in-person, center-wide all-hands meeting and poster session at Yale University October 5th-7th, 2022!
October 5th, 2022: Student and postdoc-led mixer (all C2QA members)
October 6th, 2022: All-hands meeting and poster session (all C2QA members)
October 7th, 2022: Strategic retreat (planning meeting for leadership team only)
Please save these dates and join us in New Haven, Connecticut for these exciting sessions!
2022-20713 | INT/EXT | Newsroom