News and Notes
interactions

within the CFN community
May 21, 2020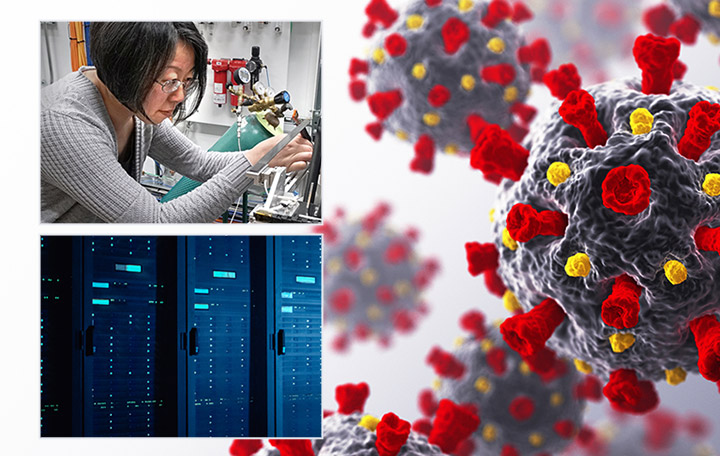 The CFN is part of a Lab-wide effort to marshal experimental capabilities and computational resources in the fight against COVID-19. Read the full story.
News Stories
Research Highlights
Awards and Honors
Service Awards
15-Year Service Award: Lihua Zhang, Staff Scientist, Electron Microscopy
10-Year Service Award: Kevin Yager, Group Leader, Electronic Nanomaterials
5-Year Service Award: Samuel Tenney, Associate Scientist, Interface Science and Catalysis
Comings and Goings
New Hires
Essala Lowe, Assistant Director of Operations
Alumni
Raymond Fullon, Research Associate, Interface Science and Catalysis
Mingjie Liu, Research Associate, Theory and Computation
2020-17231 | INT/EXT | Newsroom
Subscribe to iCFN
Sign up to receive iCFN in your email inbox.