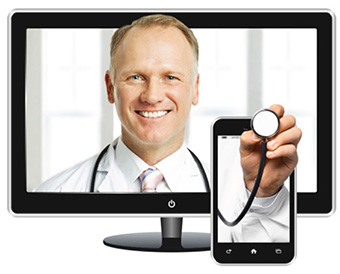 ---
24-hour Access to a Doctor
Applicable to all four Medical Programs.
Teladoc is the first and largest provider of telehealth medical consults in the United States, giving you access to quality medical care through phone and video consults 24 hours a day, 365 days a year. While Teladoc does not replace your primary care physician, it is a convenient option that allows you to talk to a doctor who can diagnose, recommend treatment and prescribe medication, when appropriate, for many medical issues. Teladoc doctors are U.S. board-certified, licensed in New York state and average 15 years of practice experience. Try Teladoc when you need to treat conditions like cold and flu, bronchitis, allergies, sinus problems, respiratory infection, and more.
To request a consult to talk to a doctor, visit the Teladoc website, log into your account and click "Request a Consult", or call Teladoc at 1-855-TELADOC to request a consult. Consults can also be requested via Teladoc's free smartphone apps.