To achieve the current densities required within the quad coils, it was decided to fabricate the magnet using coil pairs, with the S-glass compression applied after each double layer wind. Initial wiring tests were done using a nested pattern.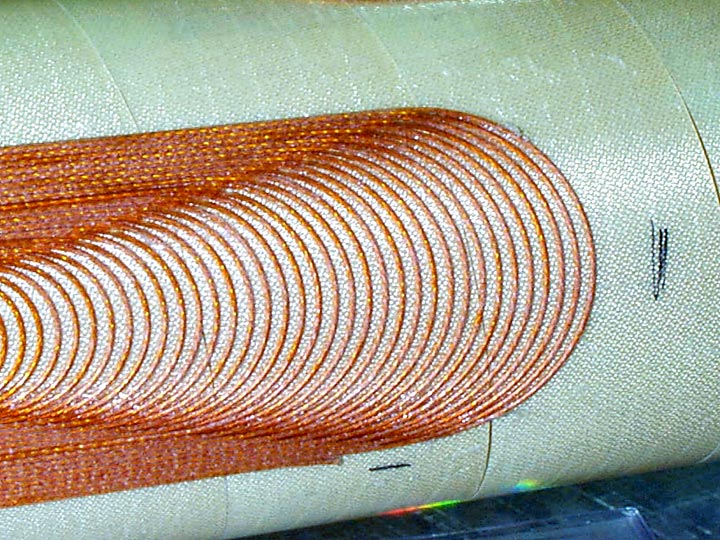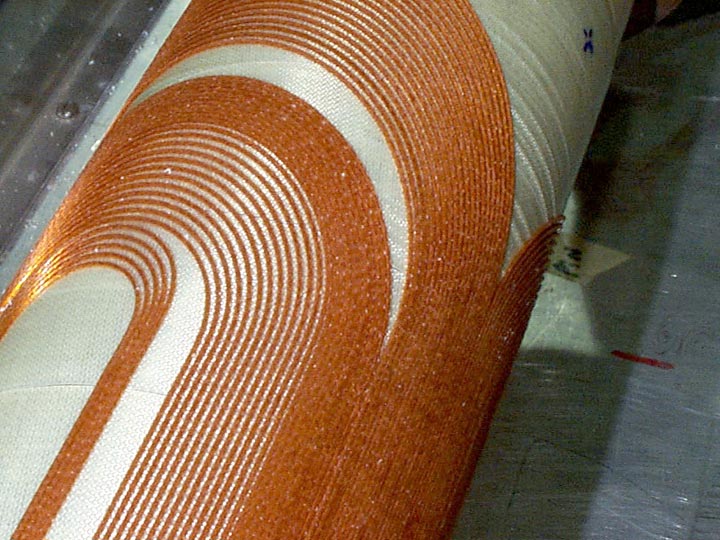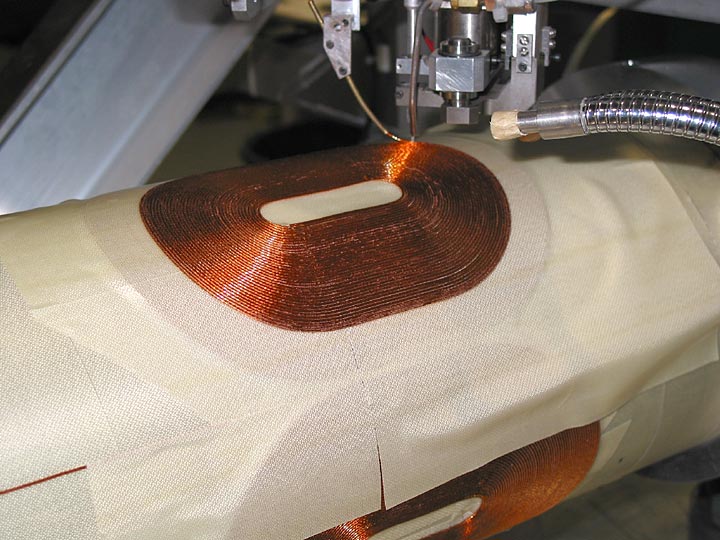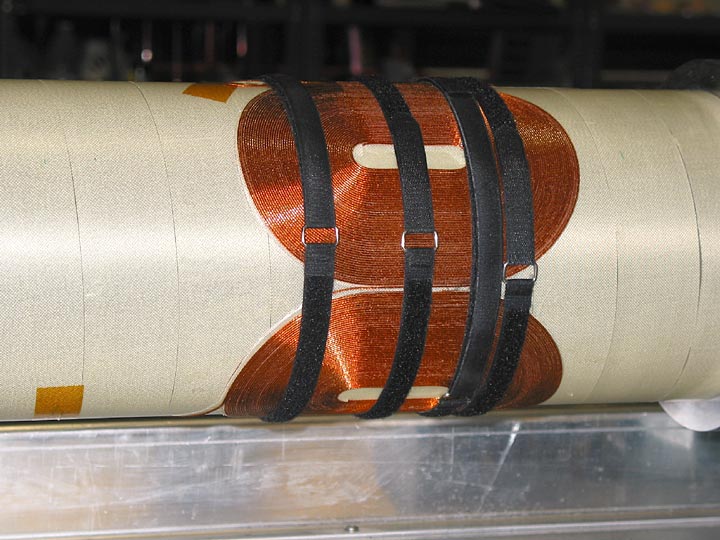 Further tests of the wiring process will focus on do-decapole patterns with ten turns each layer, to better optimize the process parameters required for coil integrity throughout the inner turns. Once refined enough to meet production requirements, a magnetically correct winding pattern will be planted on the test support tube, and will then be subjected to the next manufacturing step, a vacuum impregnation using epoxy, to further reinforce the coil structure.
For the final solenoid coils, the use of standard rectangular cross section superconductors will provide more stability for the magnet.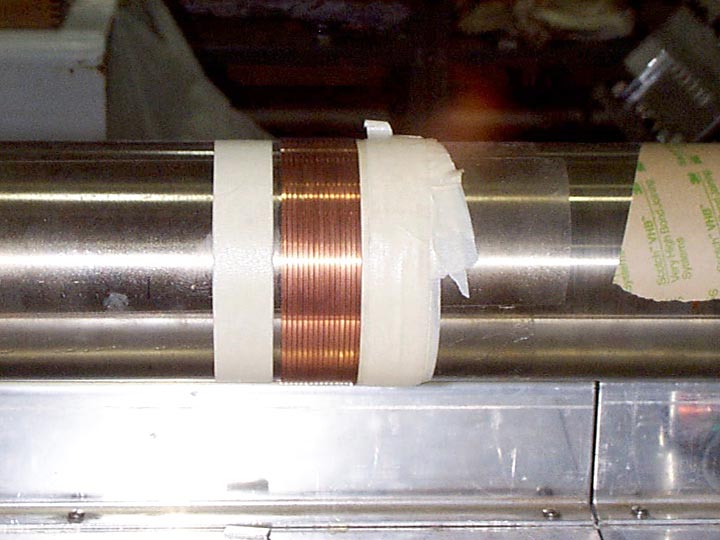 To further optimize both the transfer function as well as winding process, serpentine pattern quadrupoles have been developed. Code has been developed for the inclusion of spacer blocks in the ends, independent by layer as well as by end, for modifying the end harmonic content and to lower the peak field at the pole tips. The ability to modify the wire to wire spacing, as well as additional wire spacing on the end has been retained.
The initial wiring patterns were the traditional, one pole at a time technique, and they require halting the wiring process after each bottom layer coil has been placed, requiring four separate pauses in the wiring, to place g-10 spacer blocks and substrate for layer two winding. This process also requires the application of four, geometry controlled substrate patterns, with accurate placement over the existing wire, all without damaging the first layer wire insulation.
By using a serpentine process, all four poles are planted in one continuous layer. After the full layer has been placed, the process is halted, all g-10 pieces are glued into place, and a spirally wrapped substrate can be wrapped around the first layer winding pattern. This technique reduces both the handling of the coil, as well as easing the manufacturing time required.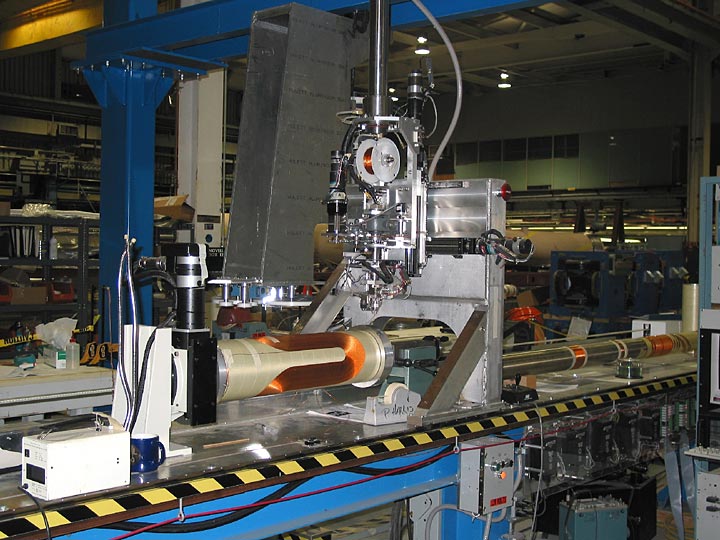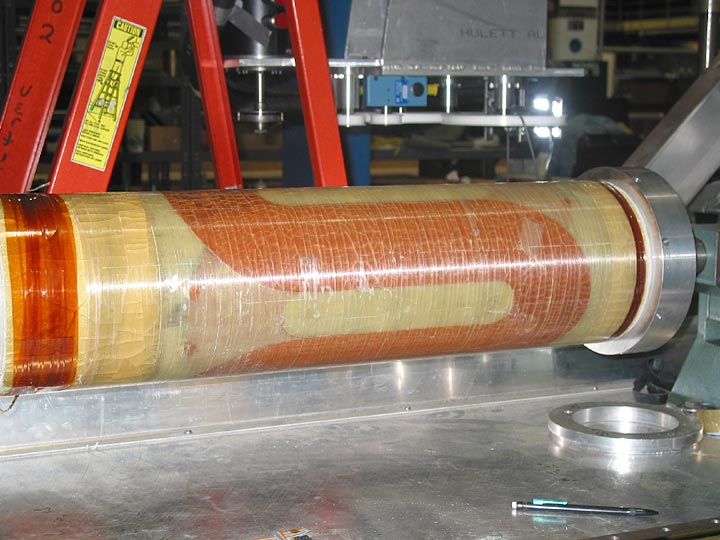 Several of the harmonics measured on the magnet were traced back to a small shift of the tube on the drive support mechanism, approximately 500 microinches per rotation. To verify the engineering correction to the drive mechanism, a magnetically correct pattern was developed, and the tube was stripped down to it's origional surface for winding.