Complementing the NASA Radiations Effects Facility (NSRL) at BNL, we have recently developed a lower ion energy radiobiology research facility at the Tandem 1). Low energies may be of particular interest since the high energy ions lose energy when traversing spacecraft materials and produce the maximum damage just before coming to rest in the astronauts' bodies. Thus, energies lower than most present in the primary cosmic ray spectrum are appropriate to cover the range of maximum LET (the Bragg peak ) but, due to their short ranges, they are only useful to perform studies with thin samples such as cell cultures. Figure 1 illustrates the very large range of LET values and respective penetration depths in water (or tissue) for iron beams from 10 keV per nucleon to 1 GeV per nucleon.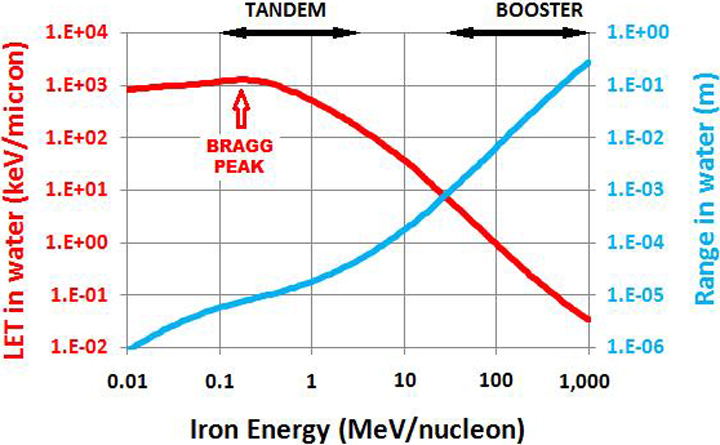 Figure 2 shows the new radiobiology irradiation enclosure to the right, the large SEUTF chamber in the middle and the dosimetry chamber to the left. The ion beams go through the SEUTF chamber before entering the irradiation enclosure. A very thin but strong vacuum window is necessary to allow the ions to exit the vacuum without losing too much energy. The material chosen is a Co, Cr, Ni and Fe based alloy called HAVAR that is available in thicknesses down to 100 micro inches or 2.54 micro meters.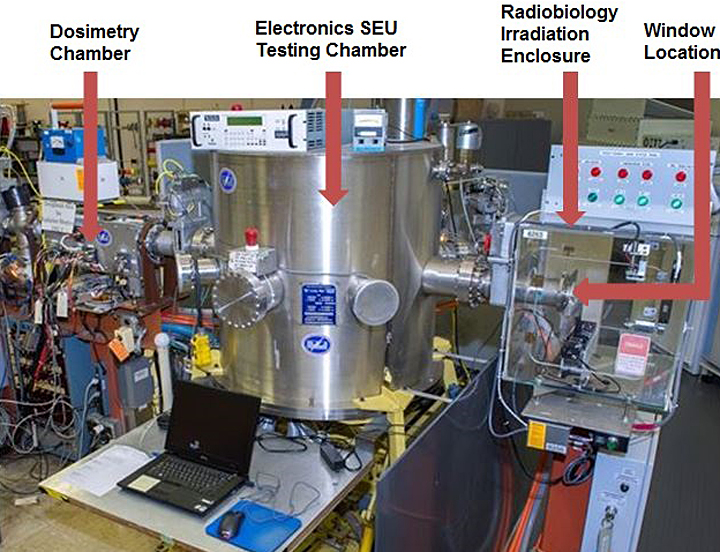 Figure 3 shows the linear translation stage with insertable dish holder and two installed culture dishes. The stage allows samples to be repeatedly scanned across the ion beam. The stage is shown in its leftmost, parked position.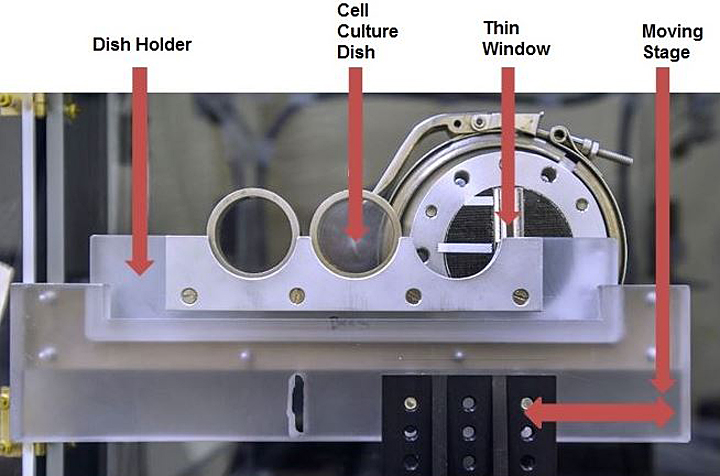 Below is a movie showing the cell culture dishes moving at constant speed across the ion beam.
Complementing this irradiation station there is a nearby hood, an incubator and work benches (figure 4) appropriate for handling and storing cell culture samples before and after irradiation.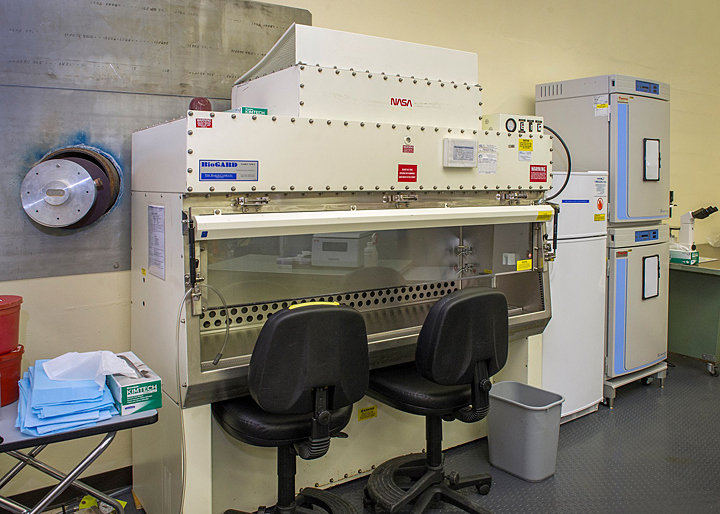 Typical ions available for radiobiology research are listed in Table 1
Ion
Z
Energy from accelerator
Energy at Sample
LET In Water
Range In Water
(MeV/u)
(MeV/u)
(KeV/μμ)
(μμ)
(mm)
p
1
28.8
28.8
2
8050
8.05
Li
3
9.6
9.6
50
657
0.66
B
5
7.9
7.8
147
348
0.35
C
6
8.3
8.2
208
282
0.28
O
8
7.1
6.9
400
179
0.18
Si
14
5.8
5.3
1210
91
0.09
Fe
26
4.6
3.6
3730
55
0.06
Ge
32
3.7
2.6
5400
44
0.04
Ag
47
2.9
1.7
8250
35
0.04
Au
79
1.7
0.8
11400
30
0.03
The linear energy transfer (LET) values as function of energy for some of the typical ions listed in Table 1 are shown in Fig. 5.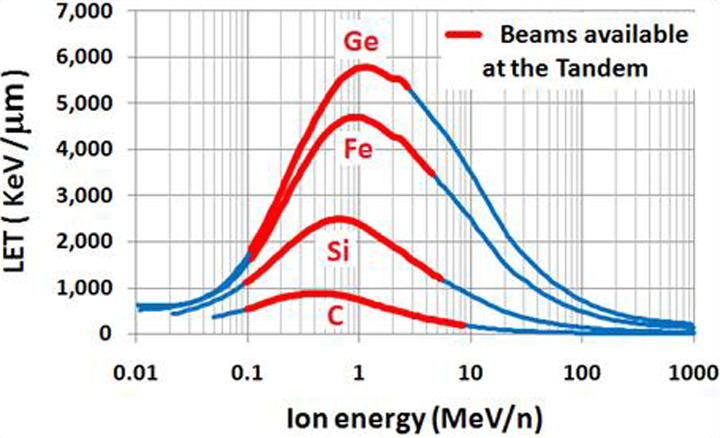 Figure 6 shows energy and LET values in water (or tissue) as function of depth for three of these ion beams.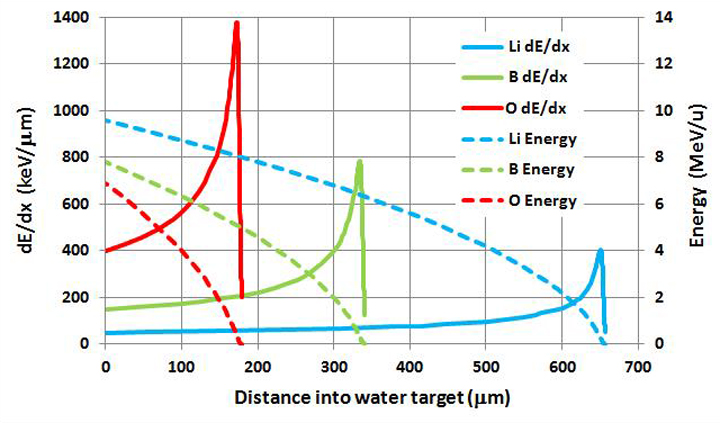 This radiobiology research facility at the Tandem extends the ion energy range available for radiobiology experiments at BNL. Full advantage is taken of the existing infrastructure including excellent dosimetry, the established user program, and the support functions developed by the Medical and Biology Departments for NSRL. The close proximity of this facility to the NSRL and to the BNL Biology and Medical Departments has proven convenient for researchers.
Scheduling time at this facility is easy. The schedule is flexible and ion beams are available all year long.
Reference: 1) http:/three. usra.edu/articles/FinalThieberger032912.pdf