News and Notes
interactions

within the CFN community
September 22, 2020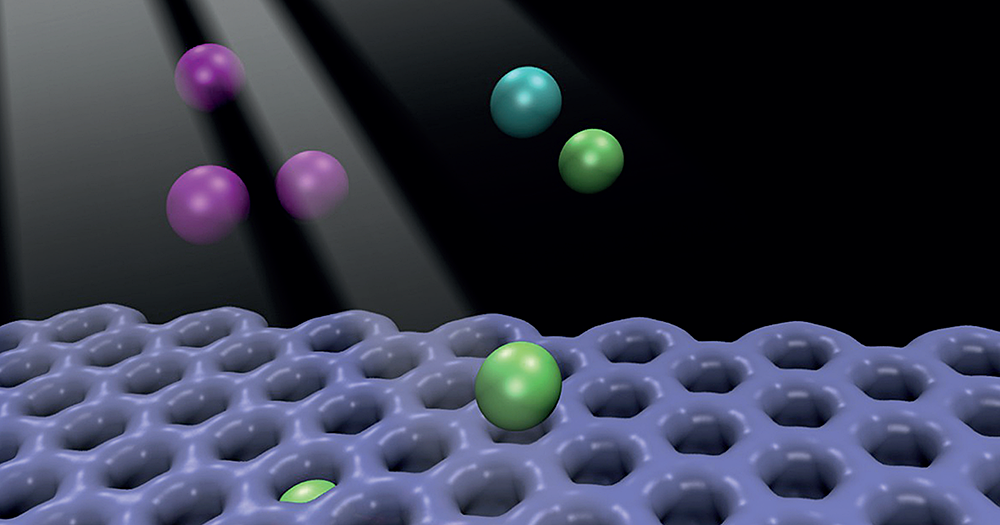 enlarge
An illustration of individual atoms of three different noble gases—argon, krypton, and xenon—getting trapped in a 2-D array of nanosized "cages." These porous frameworks have a hexagonal prism shape and are made of silicon and oxygen. Brookhaven Lab and industry partner Forge Nano will advance this technology for nuclear energy applications through the U.S. Department of Energy's Technology Commercialization Fund. Read the full story.
News Stories
Research Highlights
Awards and Honors
Service Awards
15-Year Service Award: Percy Zahl, Staff Scientist, Interface Science and Catalysis
10-Year Service Award: Deyu Lu, Staff Scientist, Theory and Computation
Comings and Goings
New Hires
Ashish Ajit Kulkarni, Research Associate, Electronic Nanomaterials
2020-17448 | INT/EXT | Newsroom
Subscribe to iCFN
Sign up to receive iCFN in your email inbox.