National Synchrotron Light Source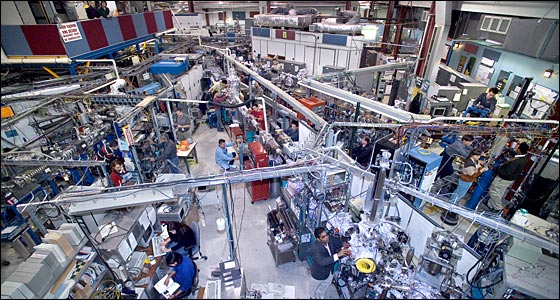 You can think of Brookhaven's National Synchrotron Light Source as a giant microscope, where scientists use infrared, ultraviolet, and x-ray light to study matter at the atomic scale. Research at NSLS has earned two Nobel Prizes in Chemistry.
Inside NSLS, light is created by particles orbiting around a circular storage ring. As the particles race around the ring, they shed little packets of light called photons that are sent down pipes called beamlines to workstations where scientists run their experiments.
Each year, NSLS hosts more than 2,100 scientists from over 400 institutions around the world, with the majority coming from New York and the northeastern United States. Some of the major discoveries at NSLS have increased our understanding of how HIV attacks human cells, perfected new techniques for making faster computer chips, and helped develop a method for breast cancer detection that is more accurate than mammography.
National Synchrotron Light Source II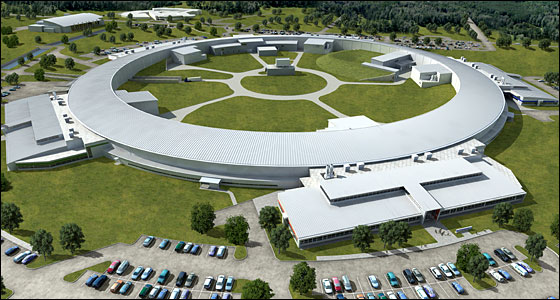 The current NSLS has been updated continually since it was commissioned in 1982, but the machine's limits have been reached. Across the street is the construction site for NSLS-II, which will produce x-rays more than 10,000 times brighter than the current light source. NSLS-II will enable cutting-edge science in a variety of areas, including the development of new energy technologies.
In 2009, NSLS-II received $150 million in accelerated funding under the American Recovery and Reinvestment Act. During its construction and operation, NSLS-II is expected to create more than 1,250 construction jobs and 450 scientific, engineering, and support jobs, plus additional jobs at U.S. material suppliers and service providers.
Center for Functional Nanomaterials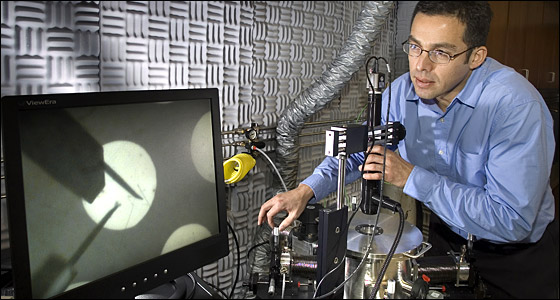 Also here along Brookhaven Avenue, researchers at the Center for Functional Nanomaterials will benefit from the future NSLS-II. The synergy between these world-class facilities sets the stage for unique opportunities and major breakthroughs in energy research.
The CFN's overarching scientific theme is consistent with the Department of Energy's mission of addressing the Nation's challenges in energy security. Using CFN's sophisticated tools, scientists are working at the nanoscale to develop materials that are stronger, lighter, more reactive, and more energy-efficient than present-day materials.