Beam Characterization for Biologists
Alternatively, the radiation field seen by biological samples in the beam is not always adequately defined by just the primary heavy ion, even with zero degree fragments included. Sometimes it is important to include all the wide-angle slow-moving low-Z fragments as well. For biological samples, we also measure the composition of the radiation field in and around the NSRL beam.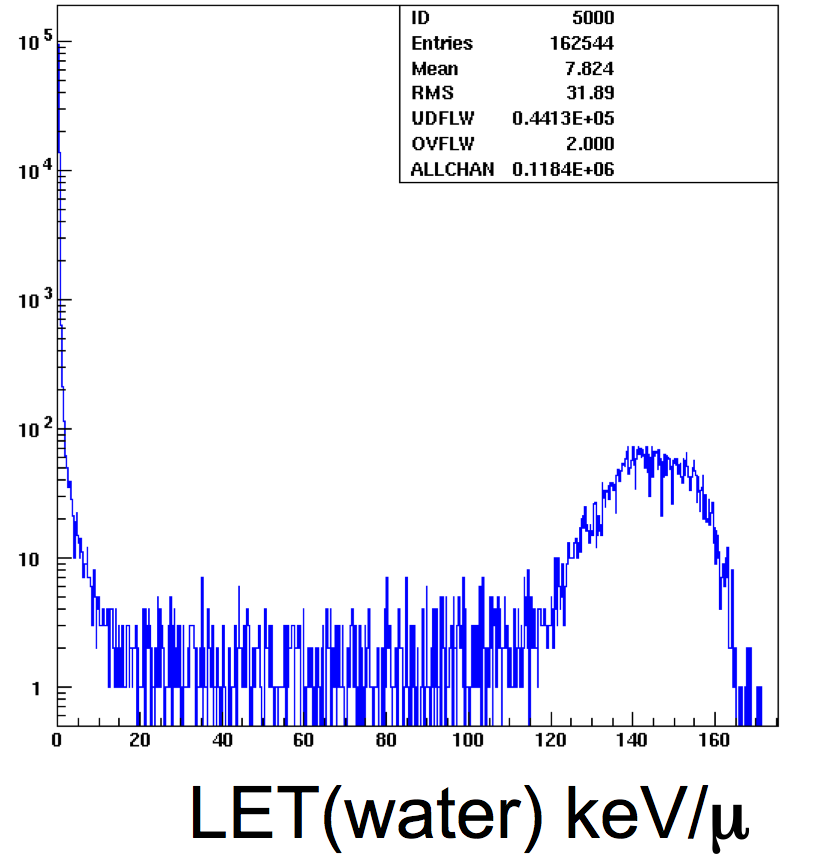 NSRL staff perform these measurements with a selection of scintillators placed directly in the beam, and also at locations in the target room. The scintillators are sensitive to energy loss by charged particles, in much the same ways as biological samples are sensitive to dose; however the scintillator response saturates at high dose rates and needs calibration before the dose-signal response is understood. Details of the effects of fragmentation on the NSRL beam composition are at Beam Composition for Biology (ppt).
[1] C. Zeitlin et al, Int. Nucl. Phys. Conf. INPC 2001, E. Norman et al editors, AIP 0-7354-0056-3/02, p.285, 2002.